How does a house become a home?
Family photos? A bookshelf filled with your favourite novels? That one spot on the sofa that's been perfectly moulded over time to fit you and you alone?
We don't disagree. But…
At Ellergodt Design, we believe that making a house a home begins with the initial design.
They are called custom-built homes for a reason – their construction is tailored to fit a client's exact needs. As expert designers of custom homes, we work closely with custom home builders to ensure that every single design element – from floor to ceiling – matches the client's unique vision.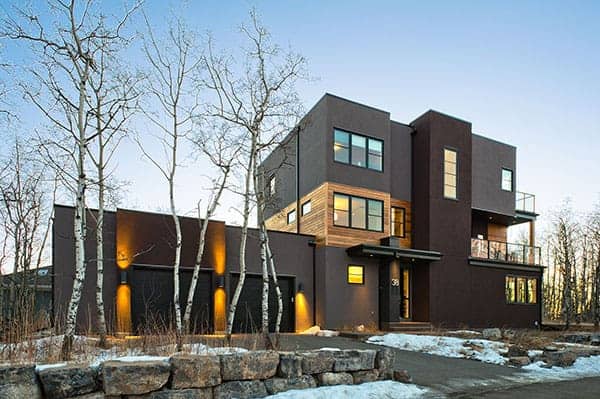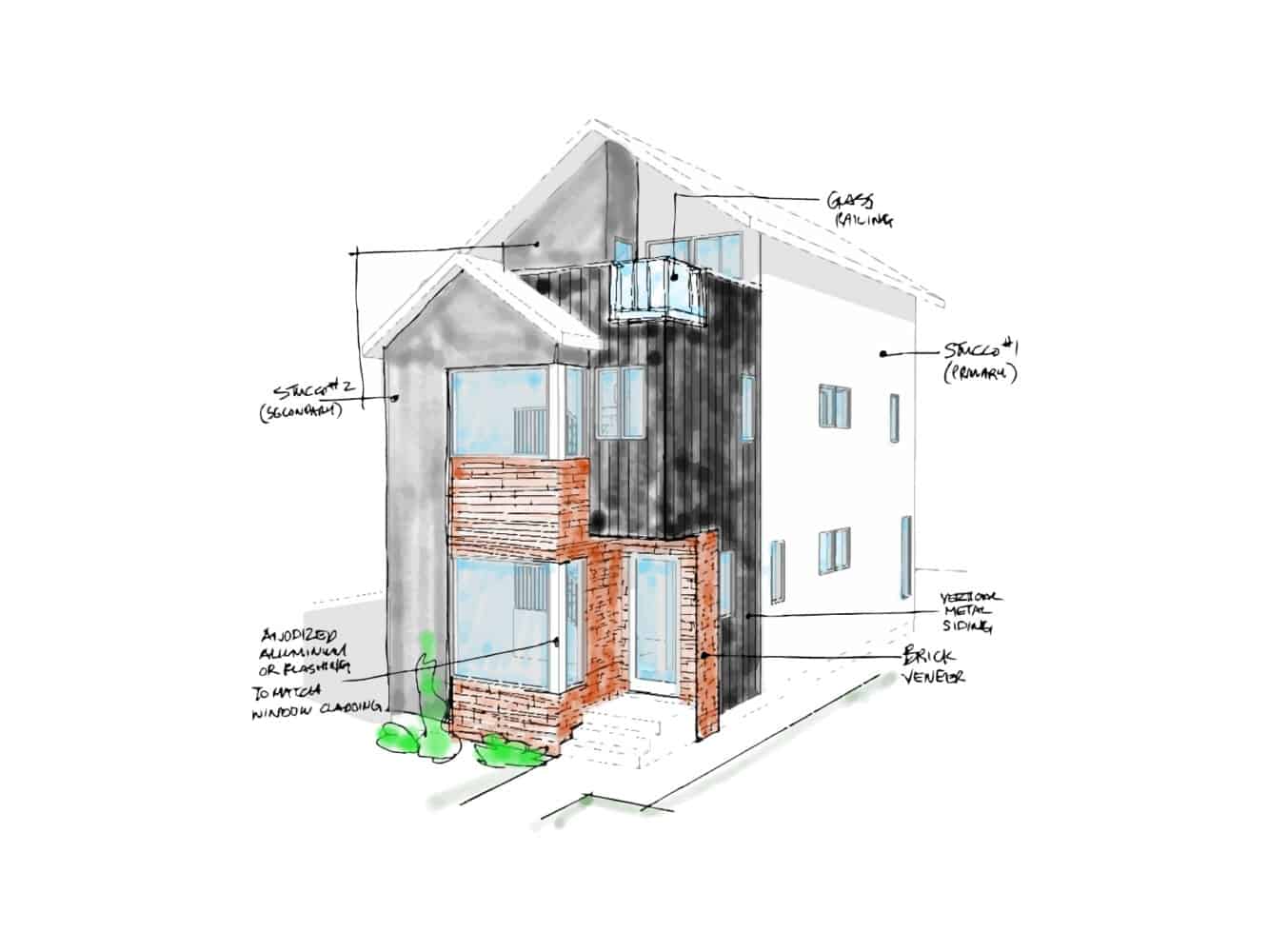 Building A Custom Home: What Does "Beginning With Design" Mean?
Beginning with design starts with the homeowner. 
Prior to even meeting with Ellergodt Design, we encourage homeowners to make notes about what's working and not working for them in their current home.
Gathering inspiration and compiling photos, articles, Pinterest boards, etc will all contribute greatly to the final design. 
To us, the core of beginning with design means spending time with our clients to thoughtfully interpret their dreams and vision into workable concepts and ideas. 
This dialogue allows our team to map out and refine elements to ensure that all parties are clear on the path to the perfect design.
It also gives us an opportunity to discuss budget right from the get-go, which can help in determining where we need to adjust down the road if need be.   
Our "begin with design" approach establishes a strong game plan moving forward. By providing space for the client to creatively express their vision at the beginning of the process, they are able to rest assured knowing that their dream home is as solid on paper as it is in their head.
For Homeowners
Custom home design is an extremely personal process, so you'll want to work with a designer who not only hears you, but understands you.
It is essential that they prioritize your needs and practice open lines of communication. 
At Ellergodt Design, we take pride in building trust and investing in our client relationships.
You will be sharing important parts of your life with us, and we don't take that lightly. 
Delivering a project on time and on budget is of utmost importance to us, which is why we work closely with qualified custom home builders, who provide us with estimates so we can keep budgets on track.
As industry professionals, we have developed many strong working relationships with experienced builders and therefore, are happy to assist you in selecting a builder and/or an appropriate building site if you have not done so.
Alternatively, if you have already made a decision, we are happy to work with the builder of your choice.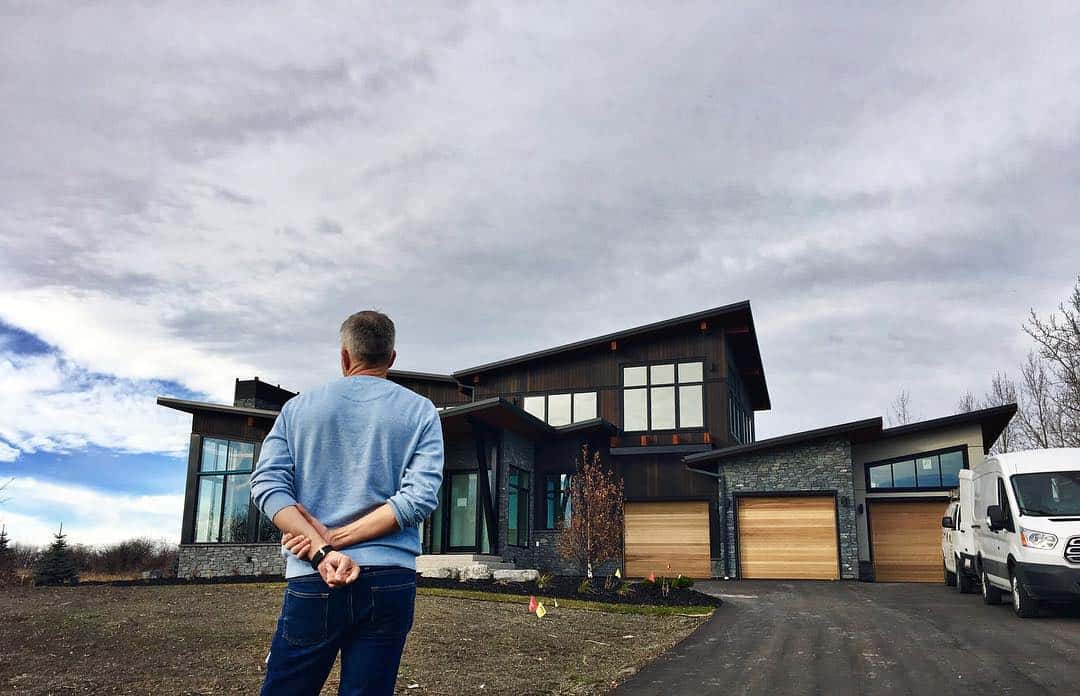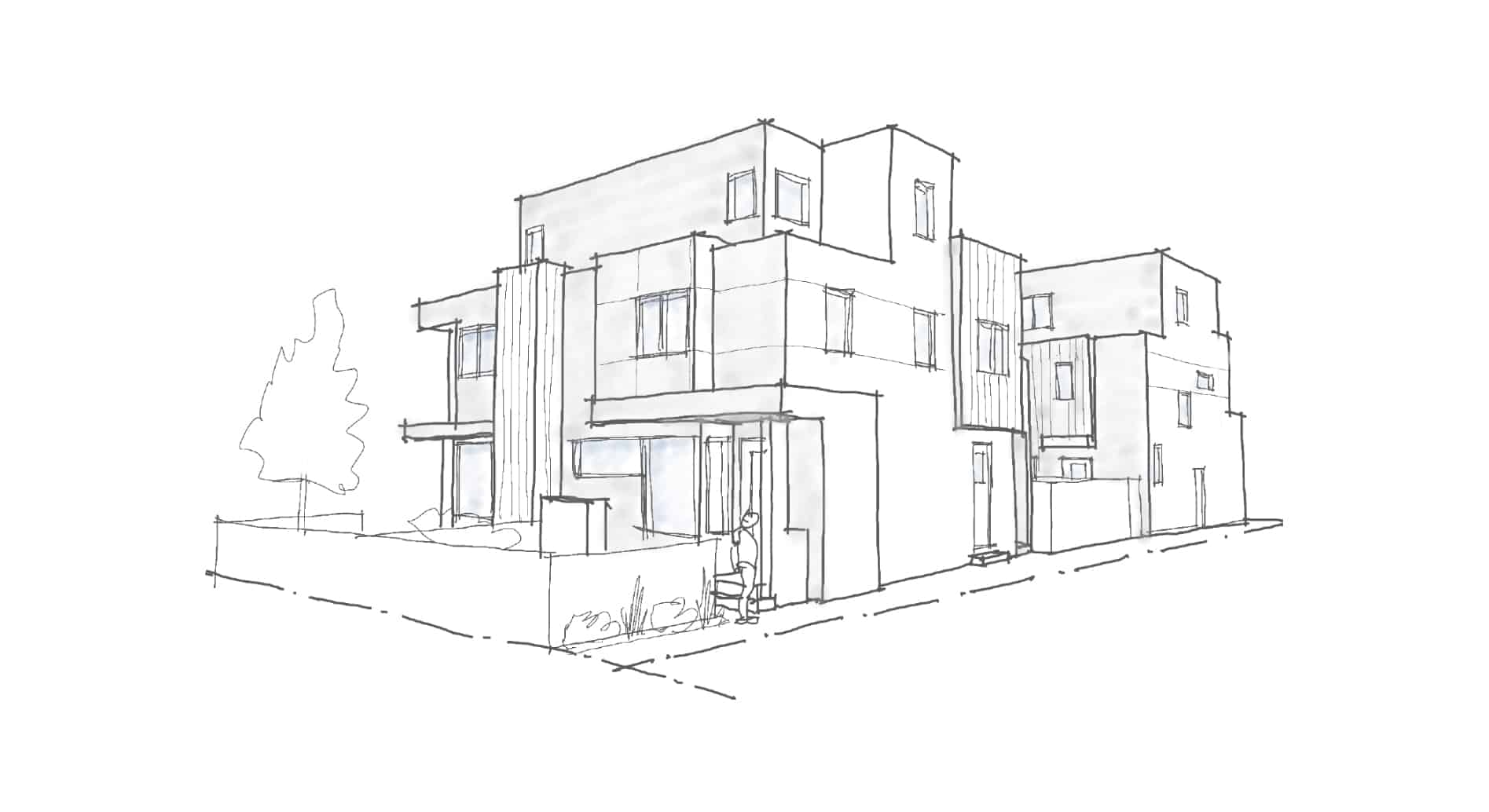 For Custom Home Builders
We love working with builders who are also serious about providing a top-notch client experience. We believe in creating a dedicated, knowledgeable team designed to best serve the client. Throughout our partnership, we will ask you to provide estimates for ongoing cost control, as well as construction insight during the design process.
What Are The Design Steps For Custom Built Homes?
Throughout our years of experience working directly with custom home builders, we've developed a tried and true process that delivers every single time.
1. Discover
Work closely with the clients and the custom home builders to understand vision, desires, and needs. We want to uncover priorities so we can incorporate them throughout the entirety of the project.
2. Design
We put pen to paper and create conceptual designs. We will pause and refine as much as needed to make sure that we are headed in the right direction.
3. Develop
3D visualization time! We use outstanding modelling software to create detailed drawing sets to help clients visualize their custom built home.
4. Approve
As skilled designers of custom built homes, we are specialists when it comes to navigating through each approval stage. We work closely with developers and municipalities to make sure that the required permits are in place.
5. Assist
Don't worry, we aren't going anywhere. Not only will we guide the creative process, but we will happily stick around to answer any questions during construction as well.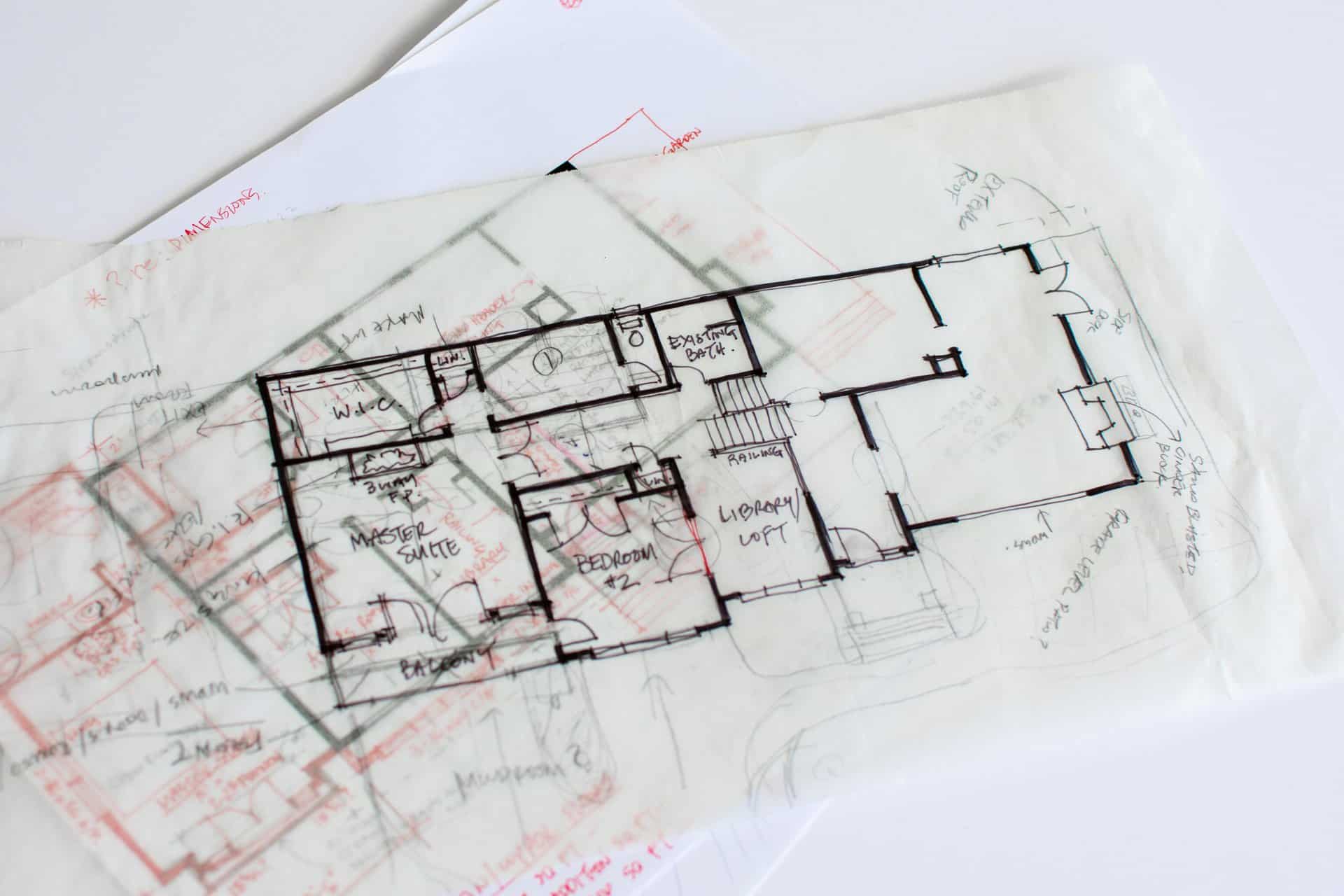 Why Ellergodt Design?
We have 30+ years of experience designing custom built homes. Working directly with custom home builders to elevate your design is what we do – and we love doing it.
As leading industry professionals, we strive to create an engaging, positive client experience. By choosing Ellergodt Design, you are partnering with a group of custom home designers who will become your teammates.
Our access to 3D tools and comprehensive technologies (i.e. walk-throughs, renderings, video, etc) provide builders and homeowners with meaningful opportunities to visualize the design of your home as early on in the process as possible. 
We believe in collaborative design that supports you and your custom home builder. Our proven approach to design, coupled with our customer-first mentality and unparalleled experience, is a recipe to bring your dream home to life. 
Home isn't just a place – it's a feeling. 
As exciting as it is for a homeowner, designing your dream home can be overwhelming and stressful.
Navigating the various intricacies of the design process can be extremely challenging, which is why choosing to work with an experienced custom home designer is in your best interest.
Builders are responsible for delivering dream homes to their clients, so they need to trust that they've partnered with a qualified custom home designer who understands the ins and outs of residential builds and can assist in their design strategy.   
Regardless of whether you are a homeowner, a custom home builder, or a developer, we can bet that you have been looking for a residential design partner with decades of experience in custom built homes.
Start your custom built home journey by booking a no obligation call with us.