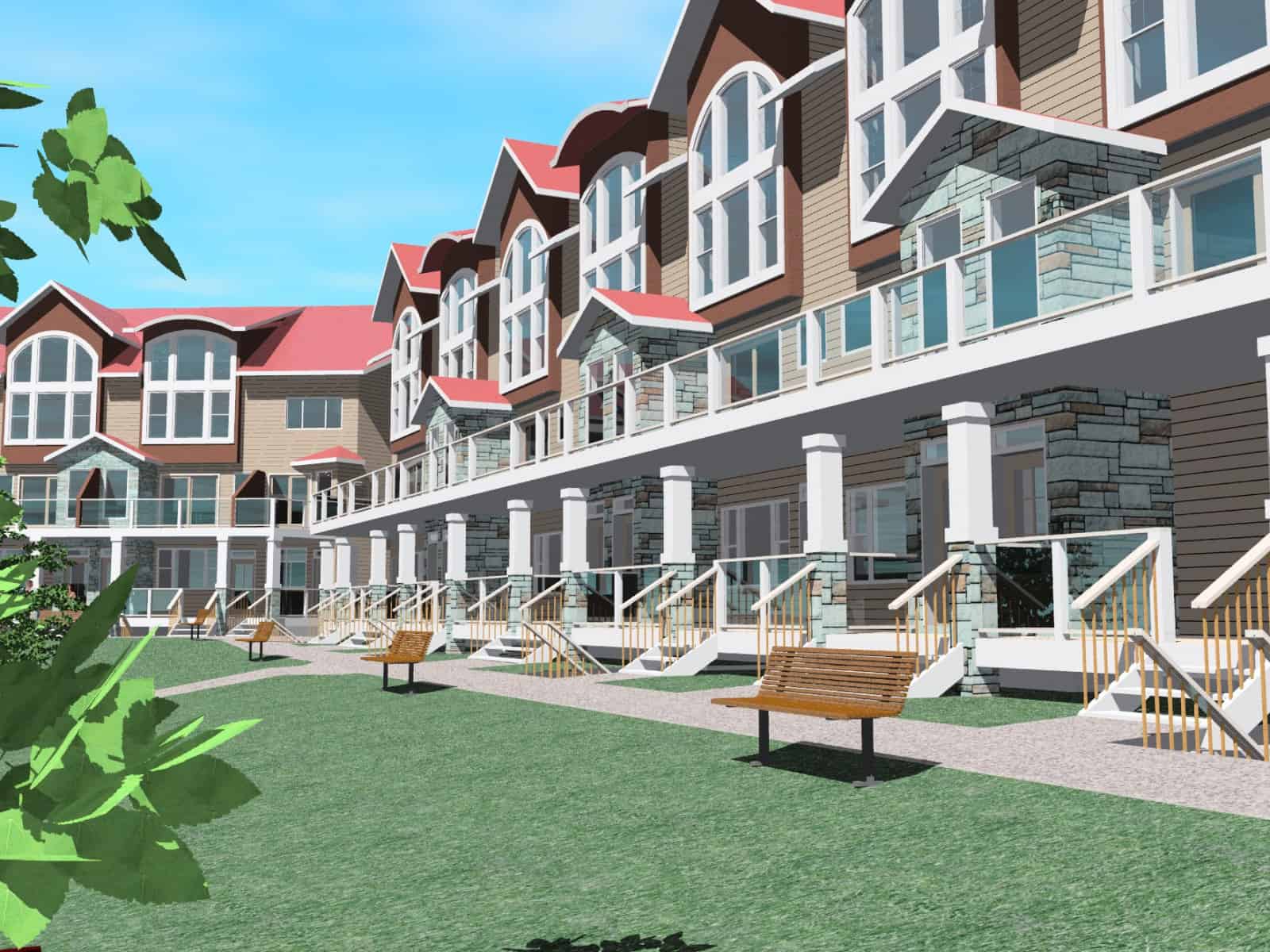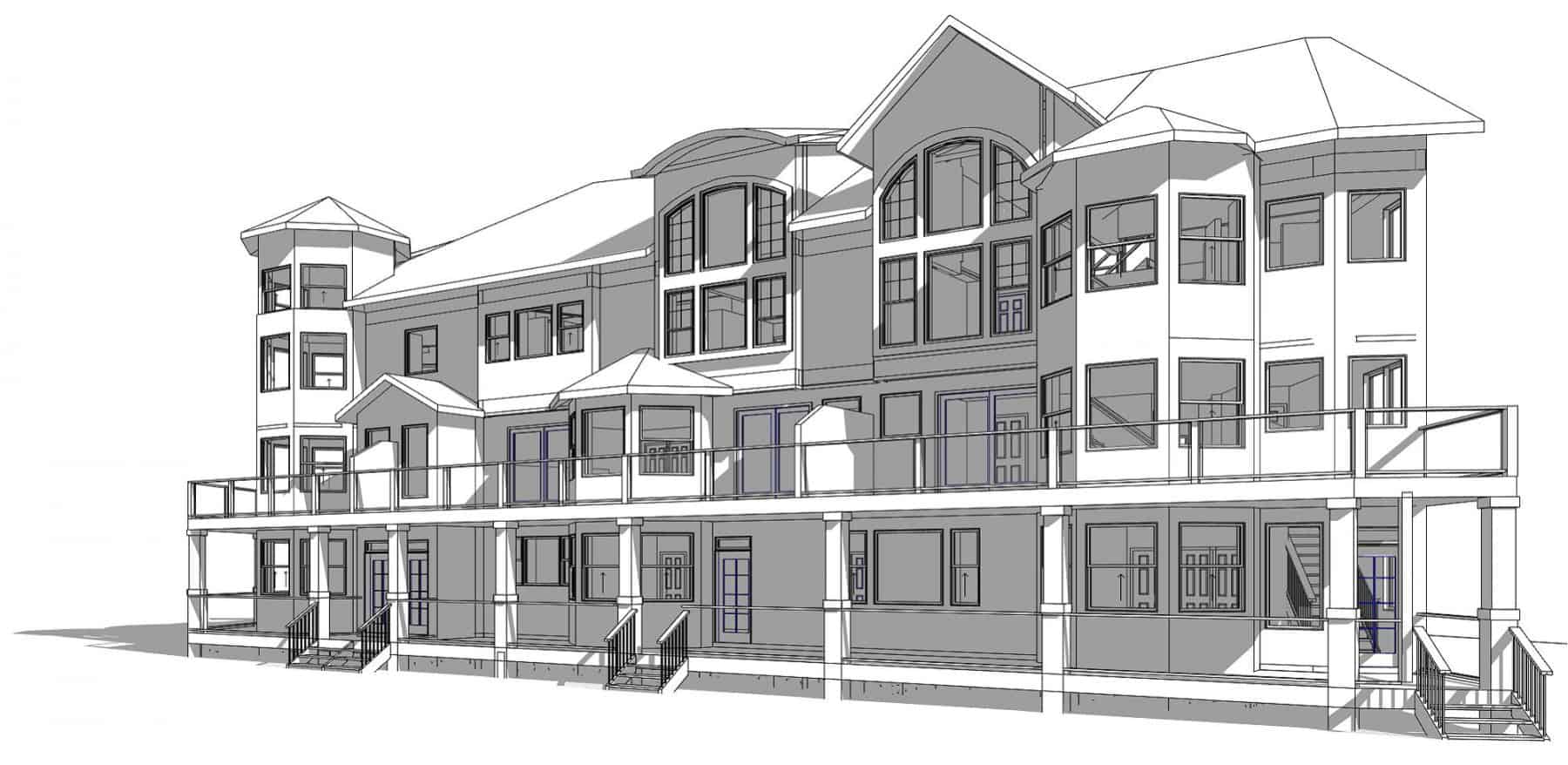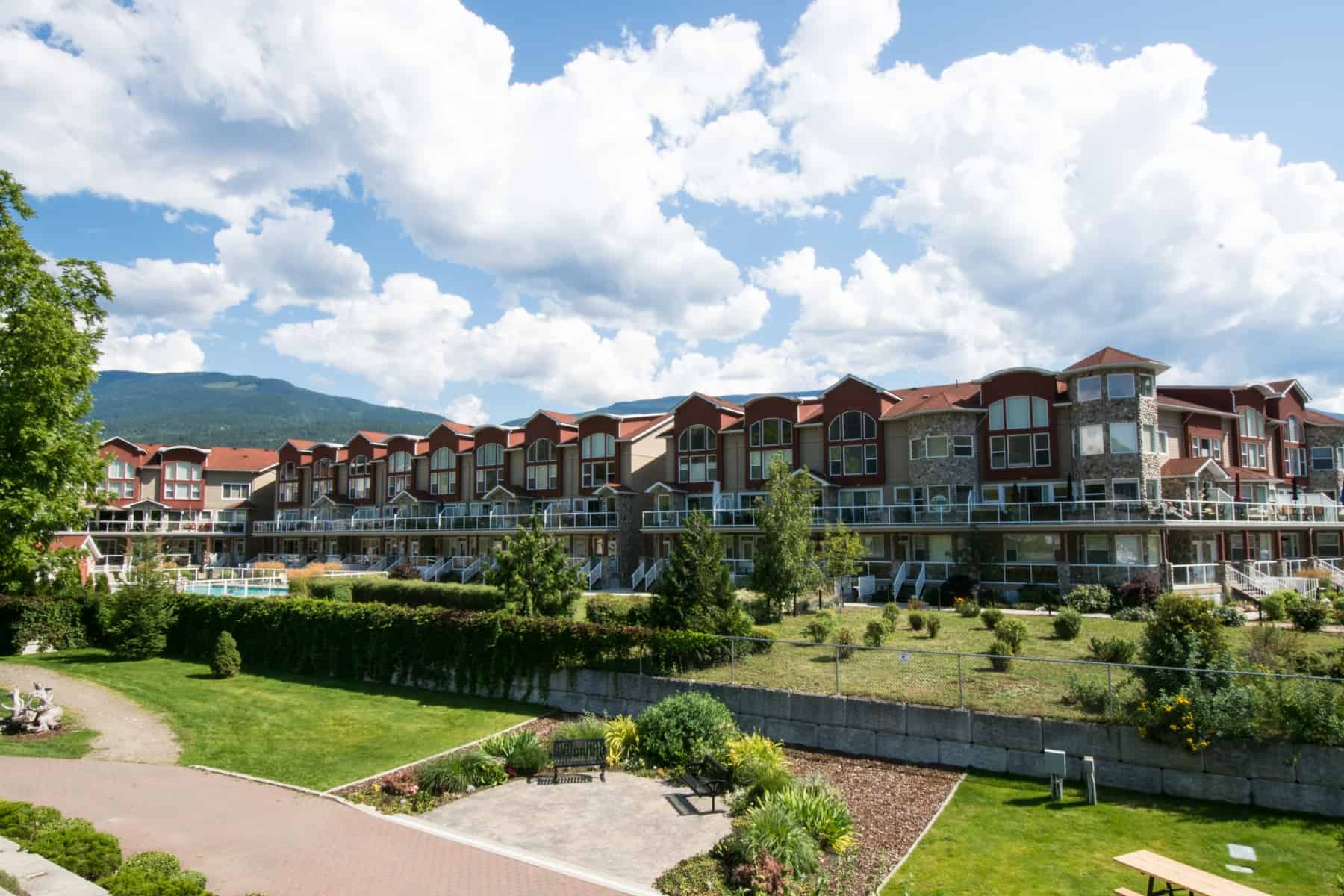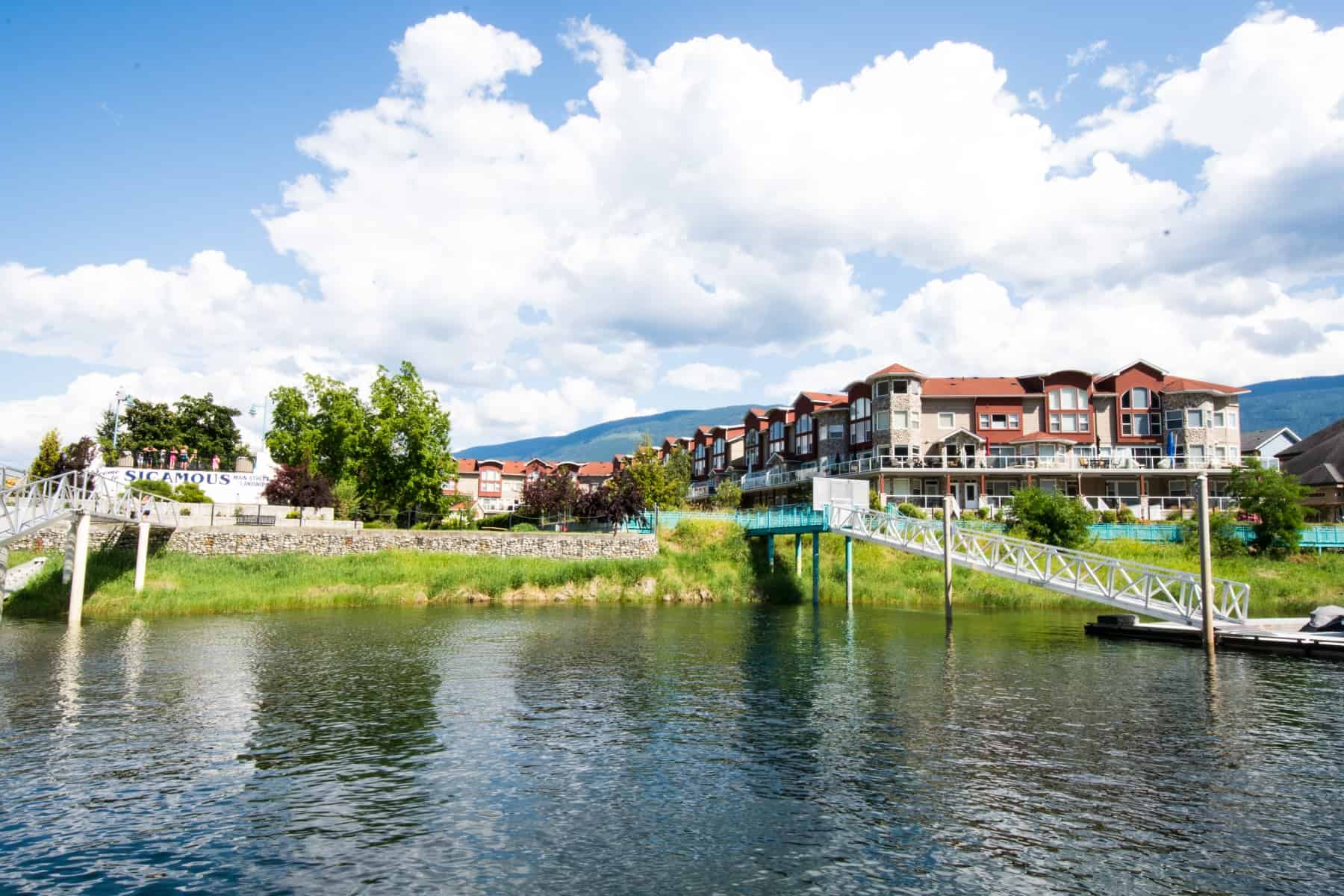 Project Story
This lot in beautiful Sicamous sides on to the channel, a perfect place for boaters.  The developer of this project was aiming to build the maximum number of units which could take advantage of the views to the green space and the lake.  The client provided general direction with overall criteria for each unit, all of which was taken into account in the final design.
Challenges & Solutions
This was a narrow lot on which to fit 30 units while trying to give them all a pleasing view.  We located the units against the side and rear property lines to maximize the views internally and to the water. We worked closely with the town planning department to work through any issues which arose during the design of this project.