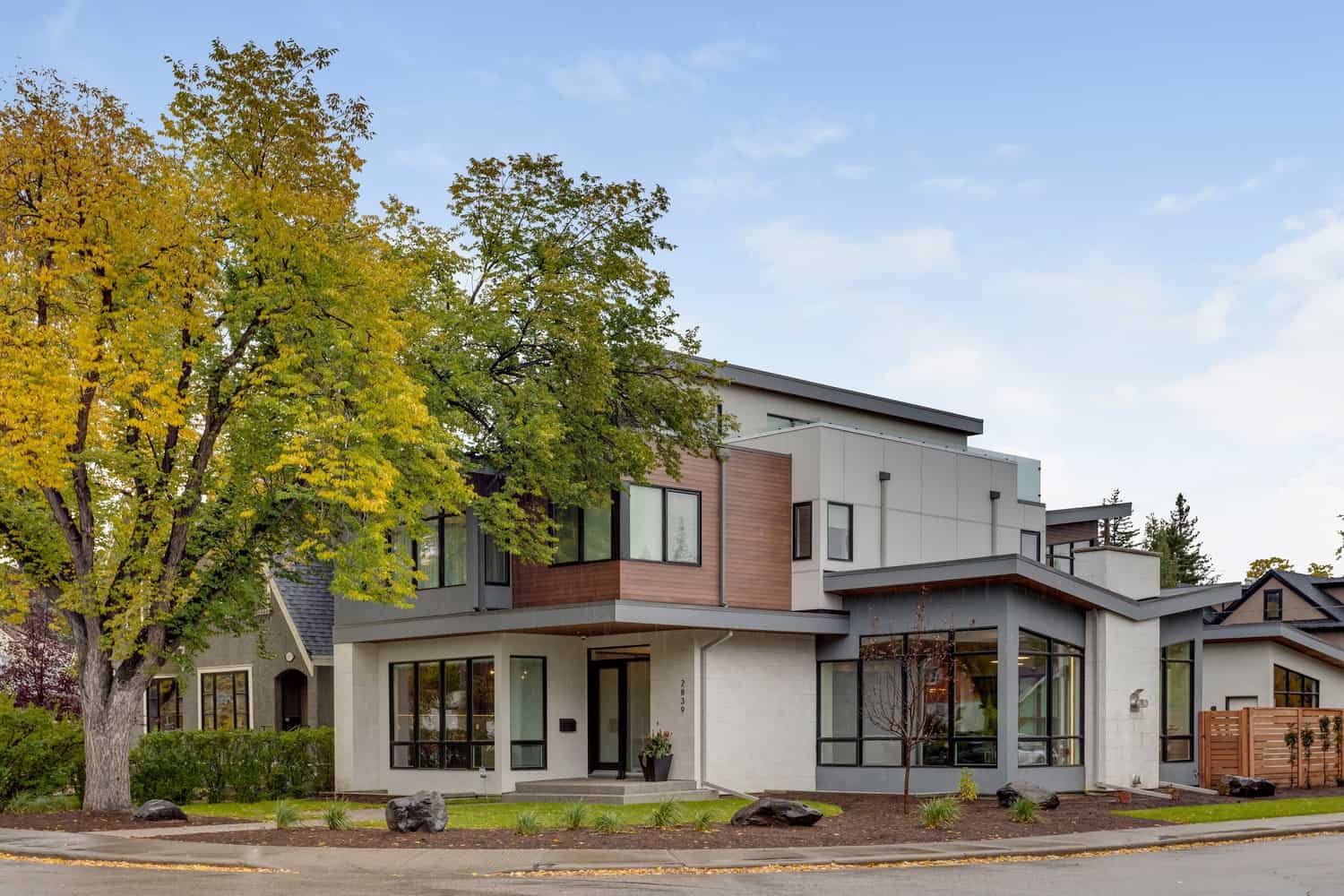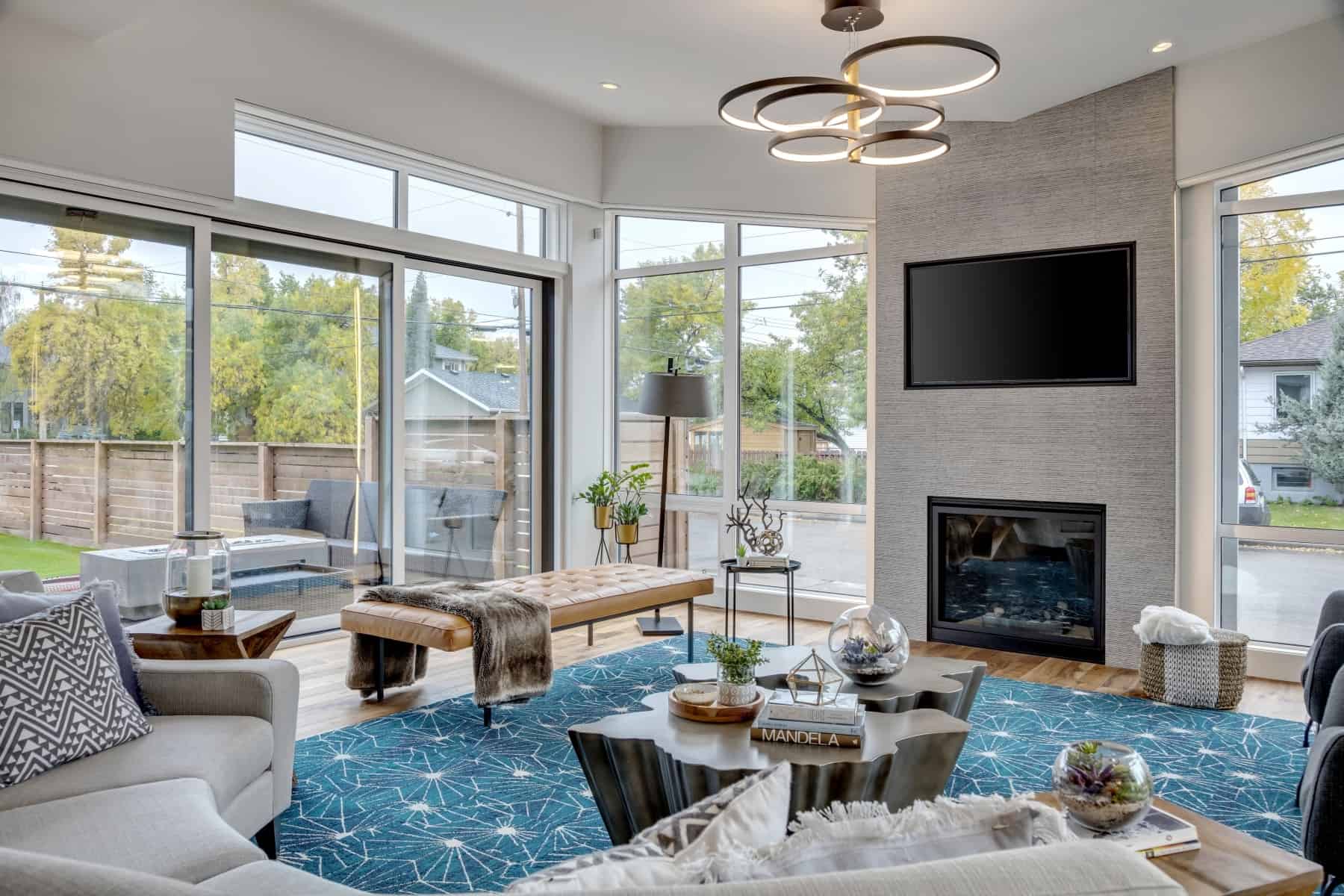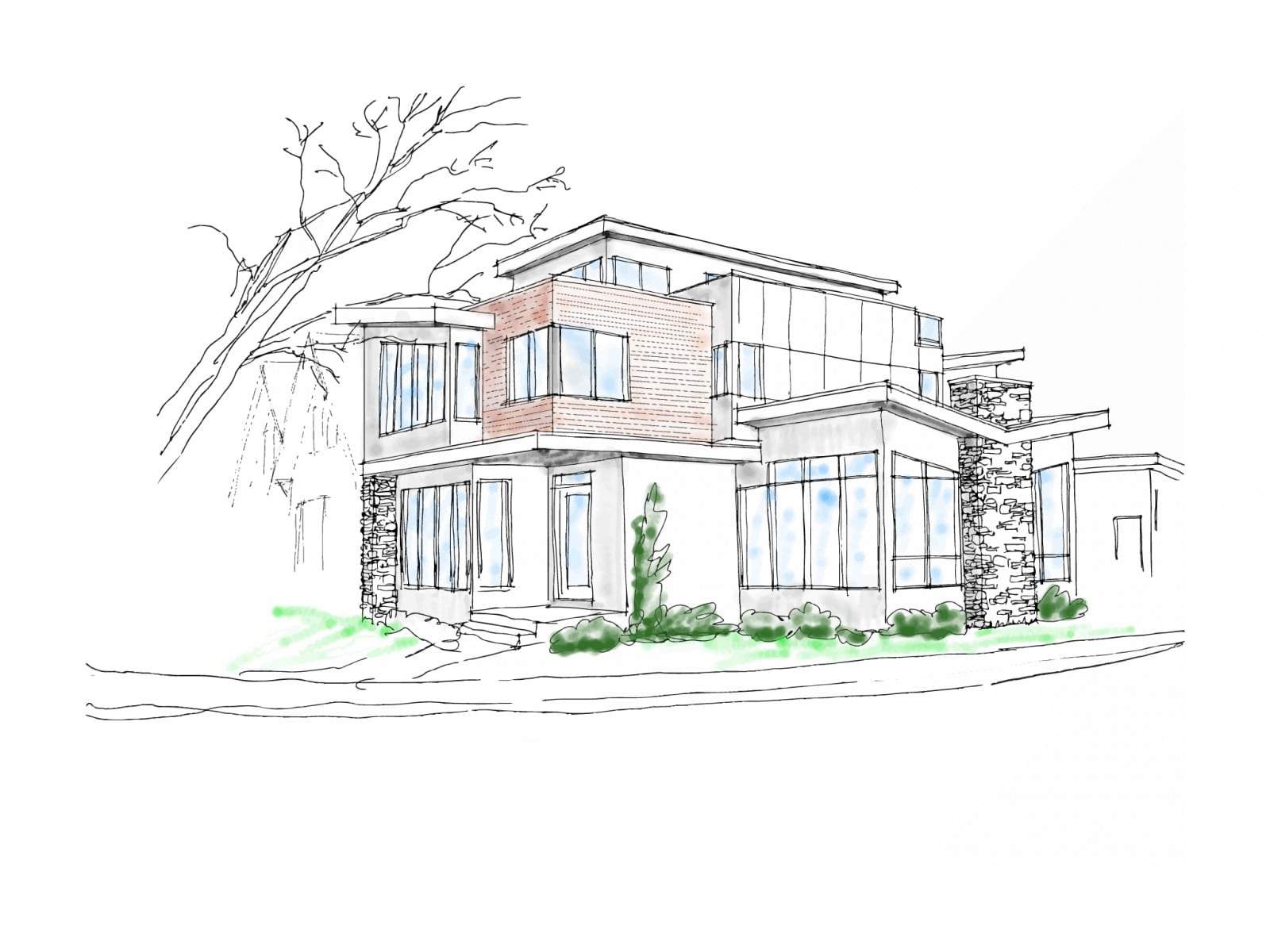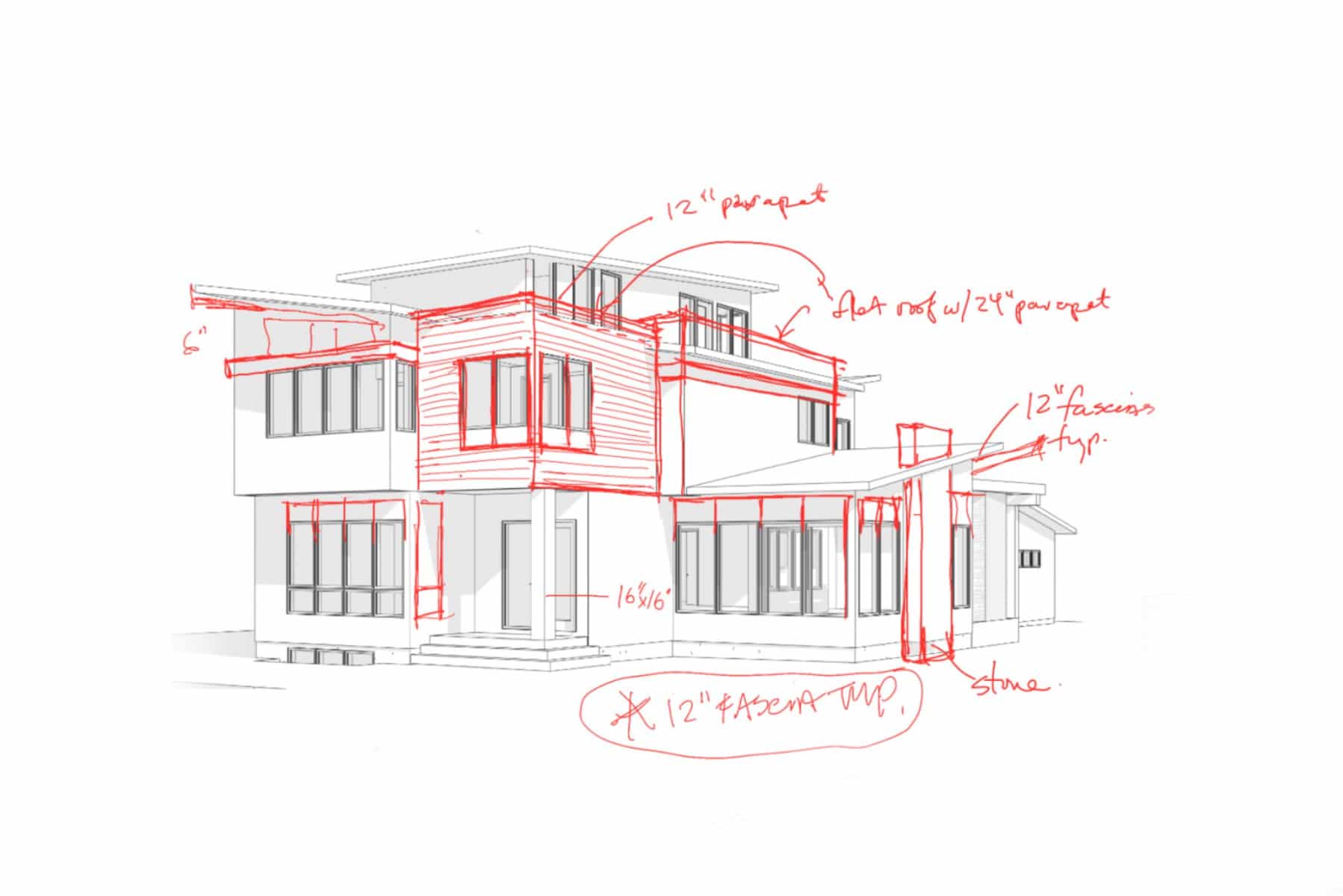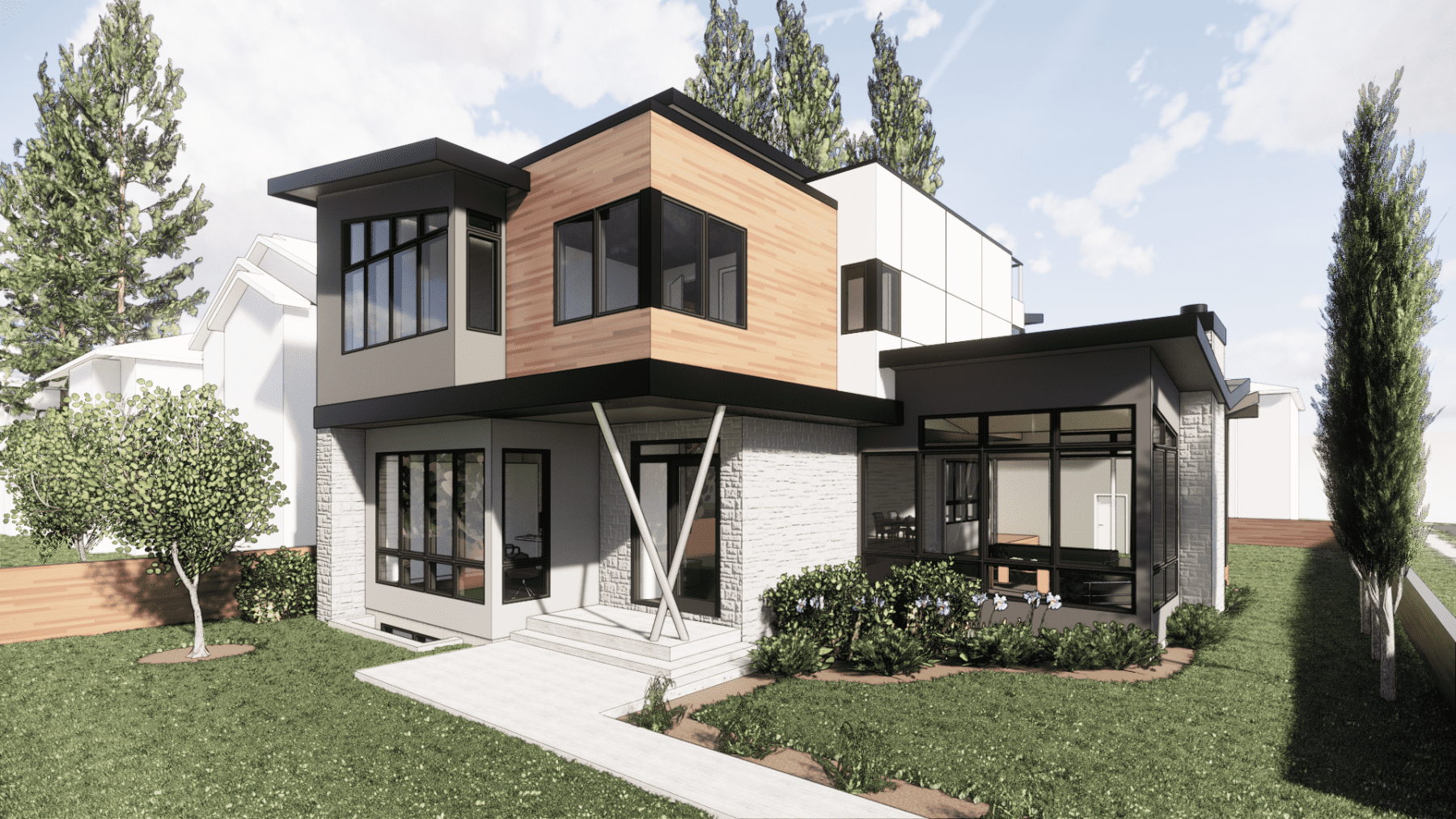 Parkdale Modern - Rendering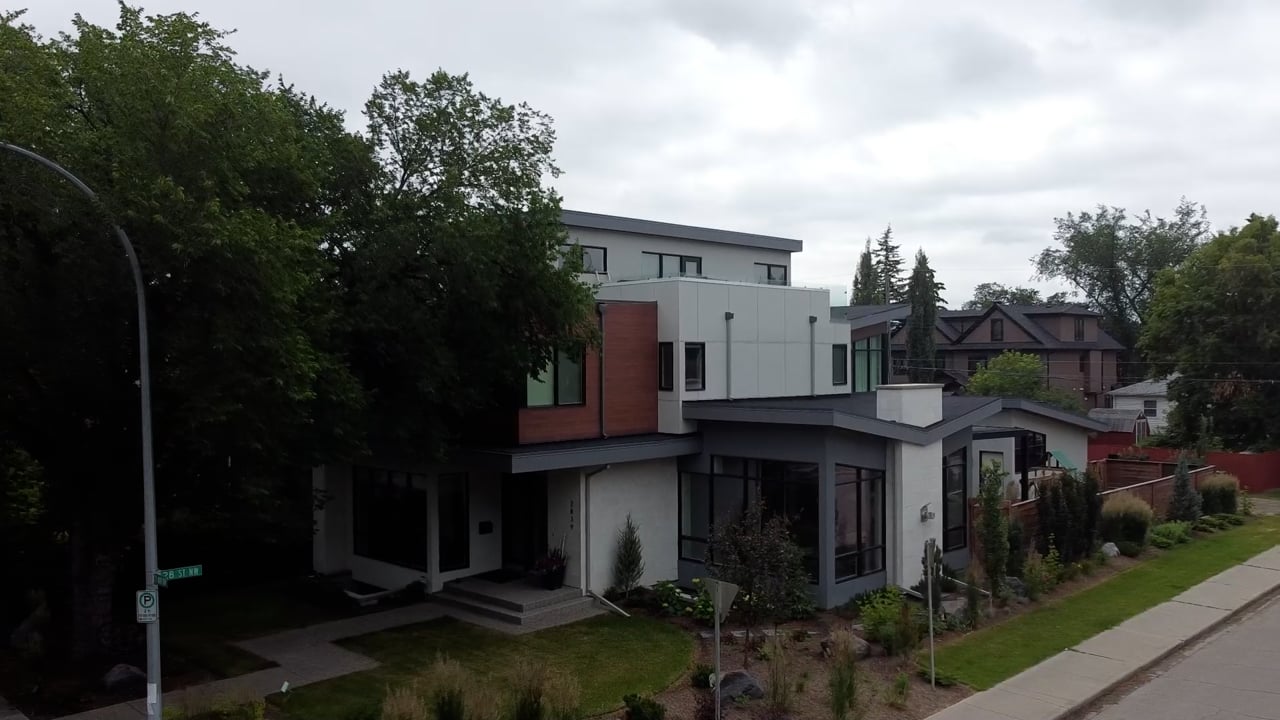 Project Story
We designed this home for a young professional couple with a growing family who had a great vision and also a great openness to the creative process.   The objective from day one was to create spaces for real day to day living, a home that was comfortable to hang out in with the kids but which also provided an elegance for entertaining family and friends.
Challenges & Solutions
One of the significant challenges of this project was the incorporation of a 3rd level loft, something that doesn't always sit well in established neighbourhoods.  We were able to navigate the complexities that come with a feature like this through the city's D.P process, along with conversations with the community association and those impacted.
Another happy challenge was the discovery of a new baby on the way – which thankfully occurred at the design stage, making it possible to easily add another bedroom!
Client Comments
"Brent was a pleasure to work with and helped us design our dream home! He had great ideas and was always receptive to feedback. We started without any specific plans and were able to create a masterpiece with Brent."