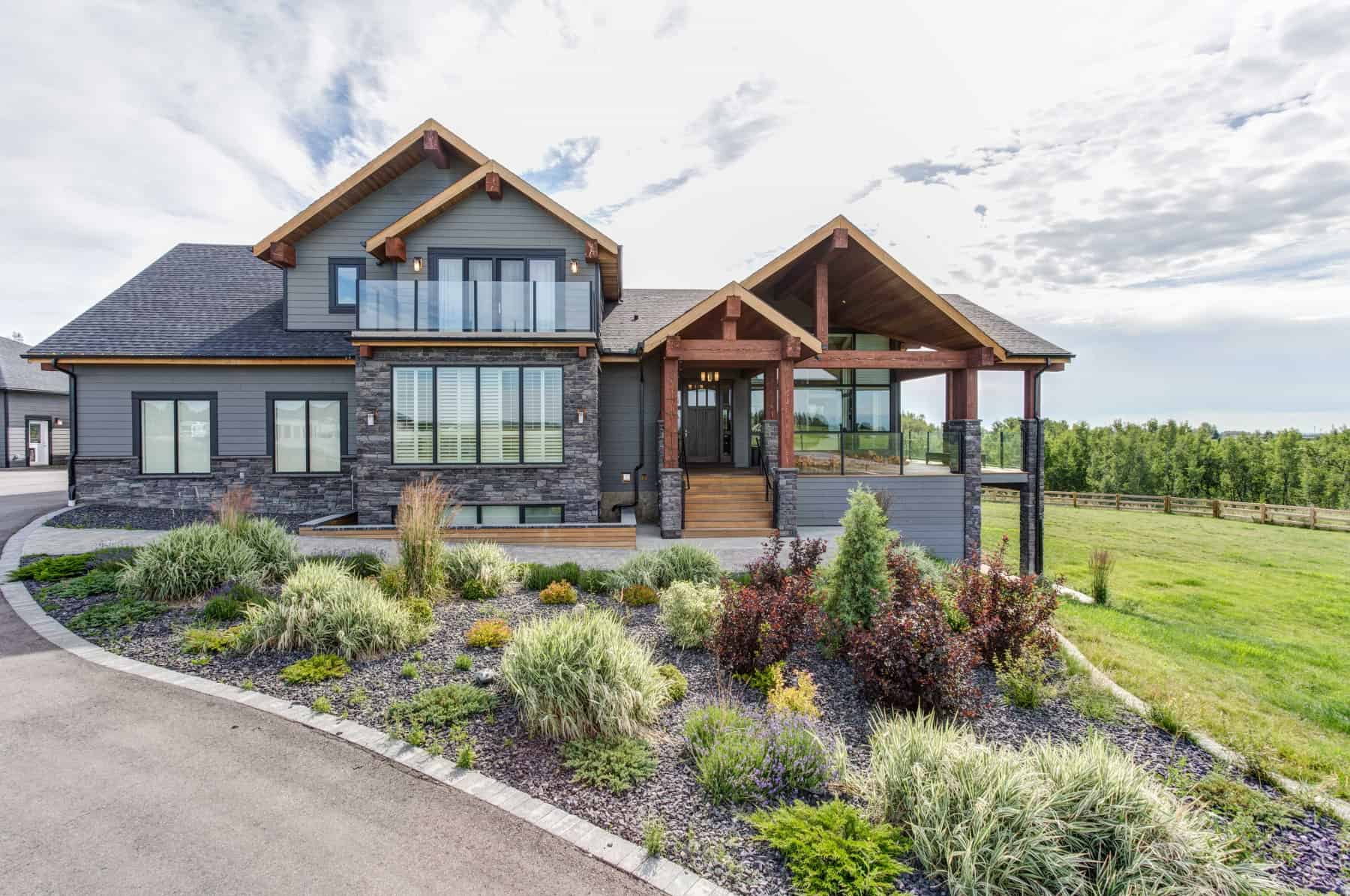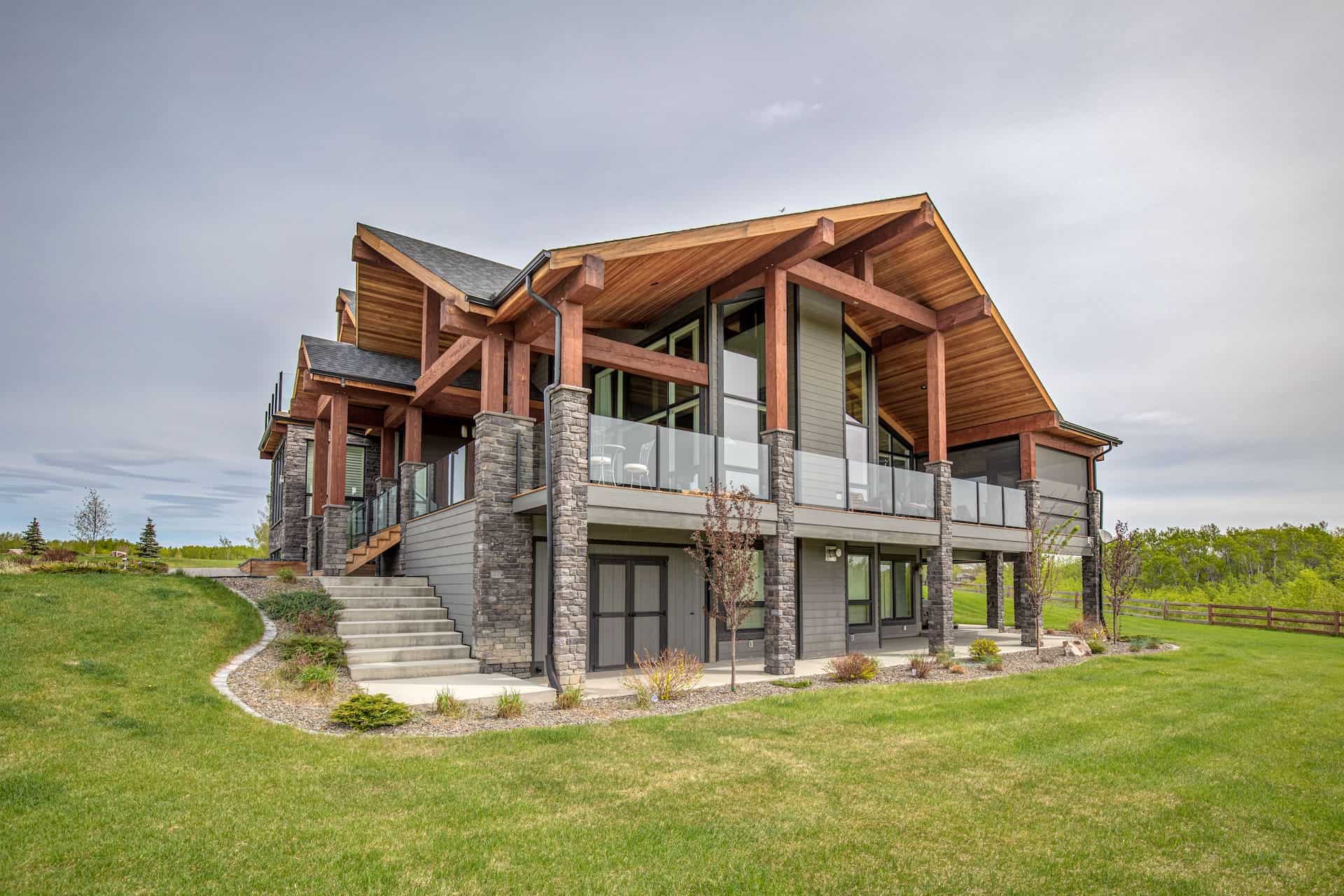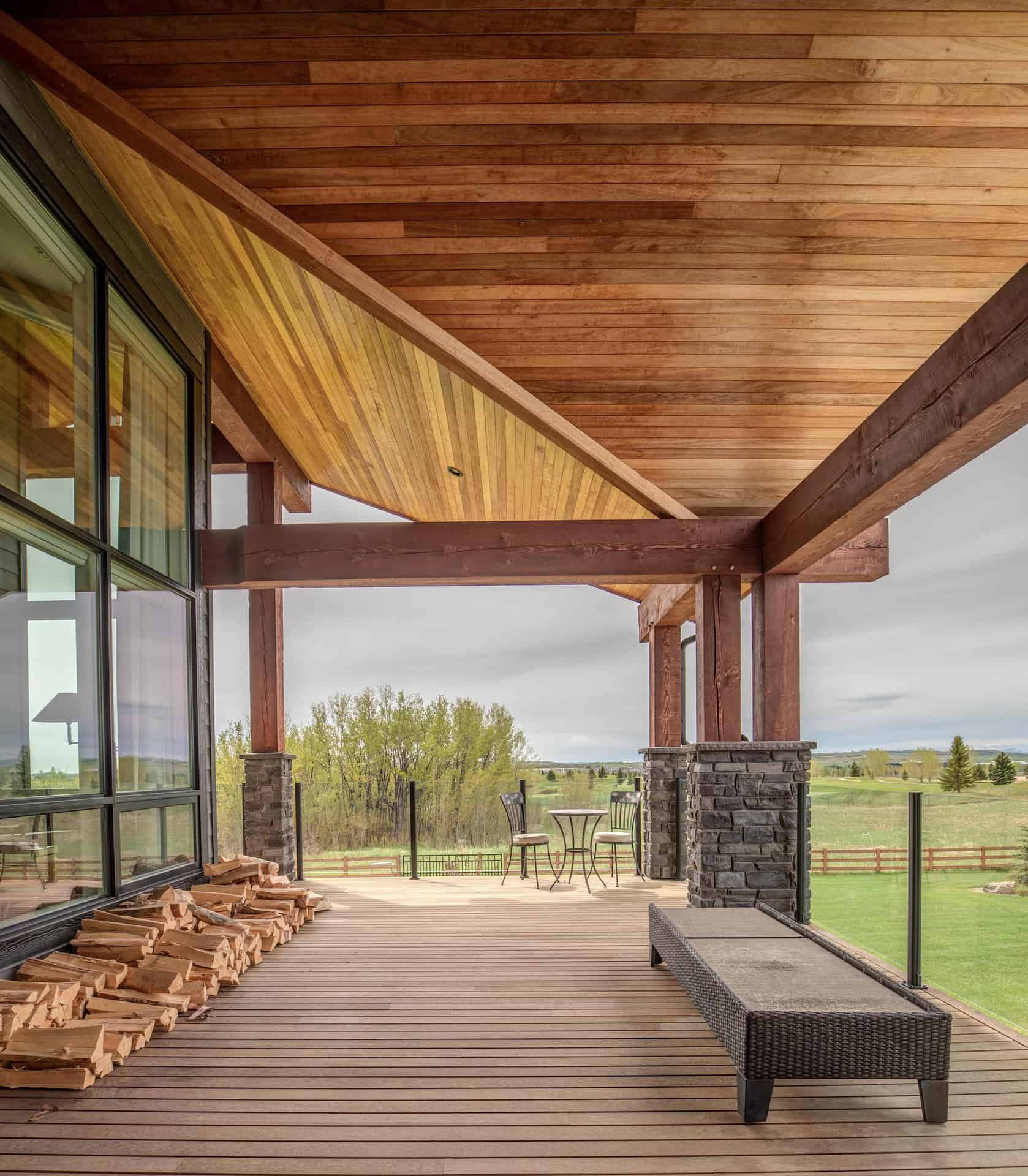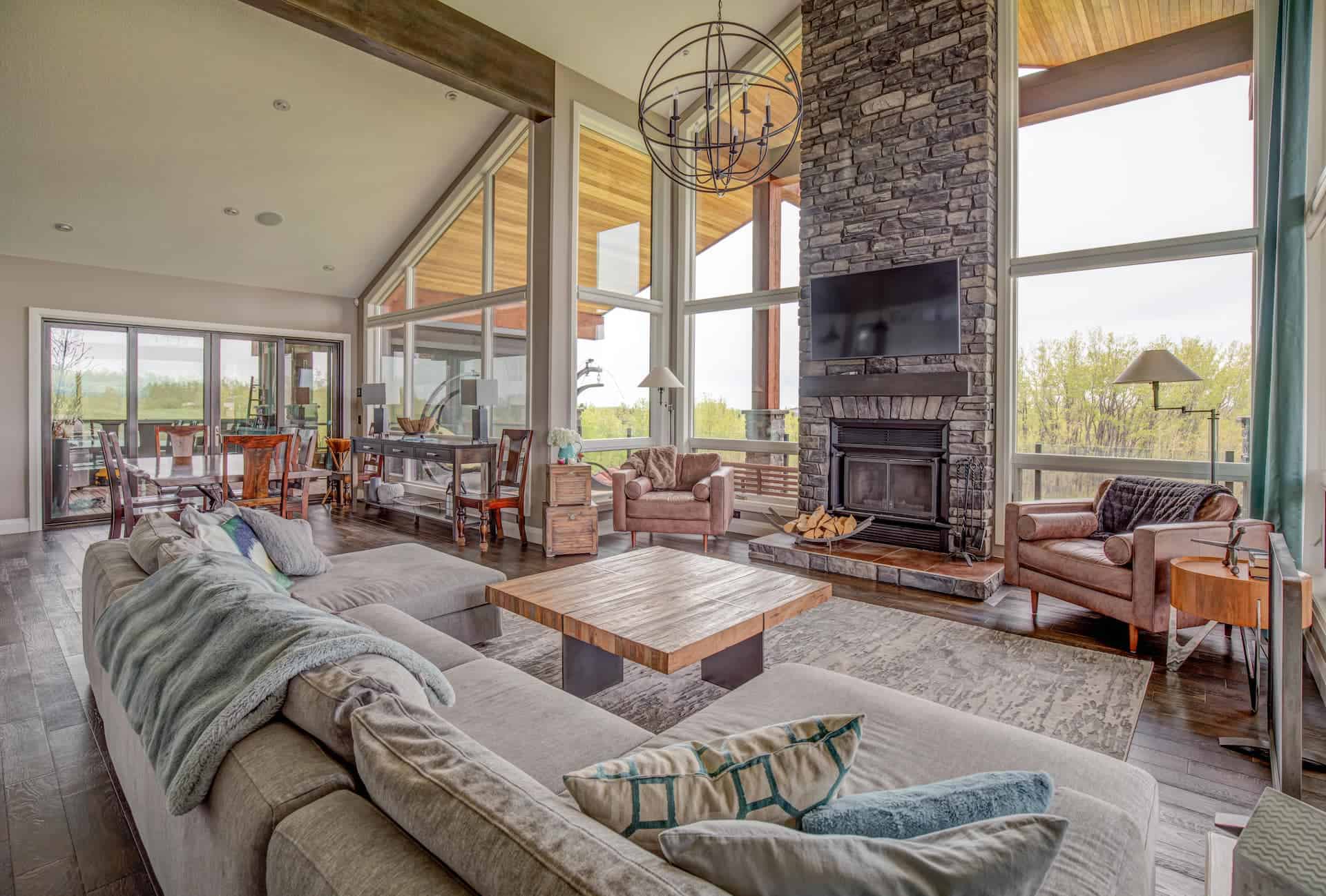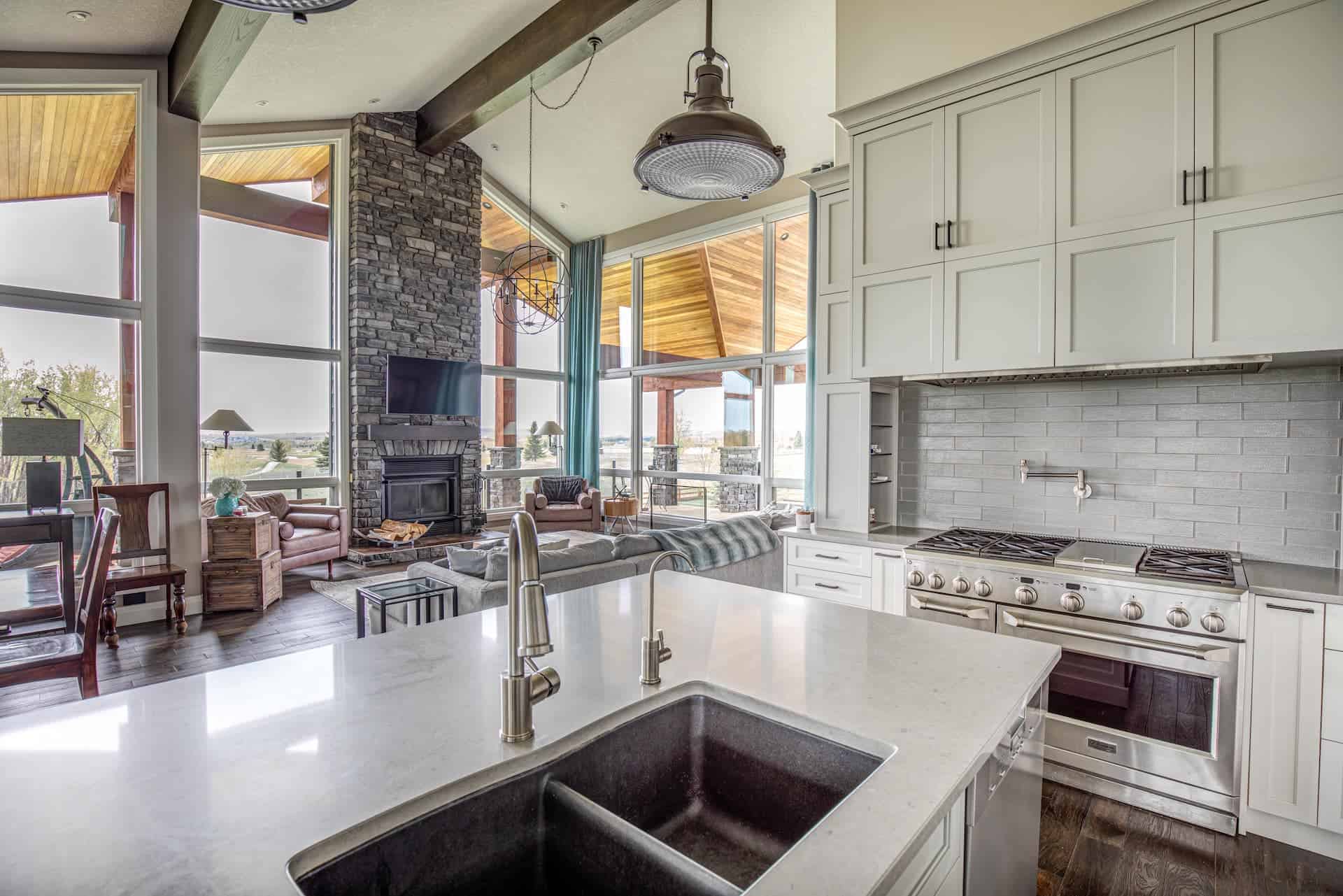 Okotoks Rustic Haven
2900 sq. ft. 2 Storey with vaulted living space
Project Story
This growing family had been seeking to move from their previous acreage closer to the town of Okotoks, found an amazing property that provided stunning views of the foothills and the Rocky Mountains.  They had teenagers who wanted their own spaces…and parents who wanted their own space even more!  These clients loved the traditional warm styles of rugged mountain architecture and wanted to take advantage of the natural beauty surrounding their property.
Challenges & Solutions
This lot provided far more opportunities than it did challenges.  We designed a warm and inviting living space on the main level with huge vaulted windows to capitalize on the amazing views, and ample room for entertaining.  We gave the parents a very private master suite over the garage and to the back of the home, a beautiful place to escape to.   For the kids, we designed private bedrooms in the walkout basement, complete with excellent amenities for having friends over.
Client Comments
"We have had the pleasure of working with Brent and his team on more than one occasion.  He designed two houses for us and we couldn't be happier with the end results.  He cares about the homebuilder – strives to give them their dream home while keeping the budget in line with what the client can afford.  He was very easy to work with, readily available to answer questions when we, or our contractor, had them, and was punctual with returning calls and making changes.   I would not hesitate to use him again."