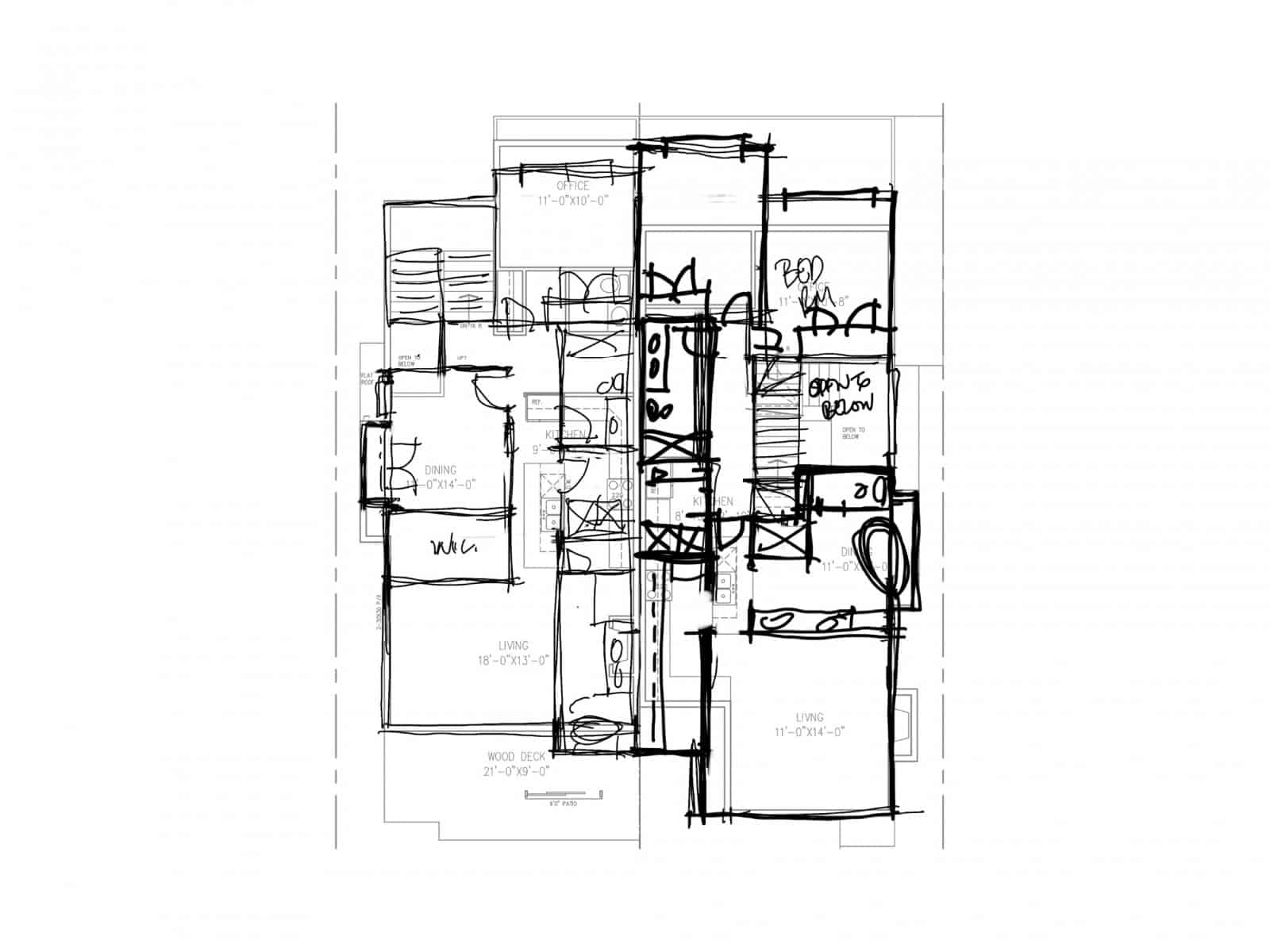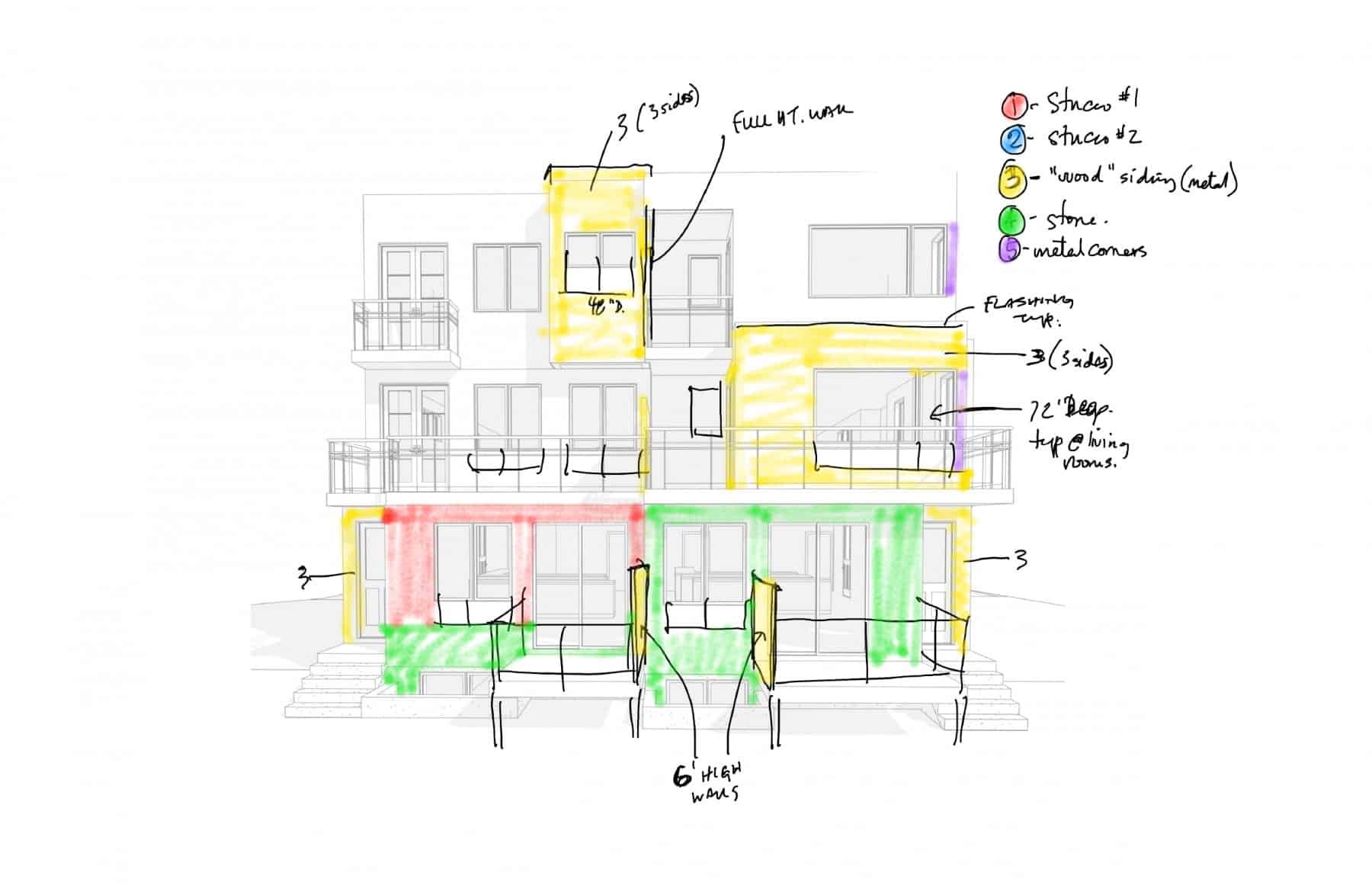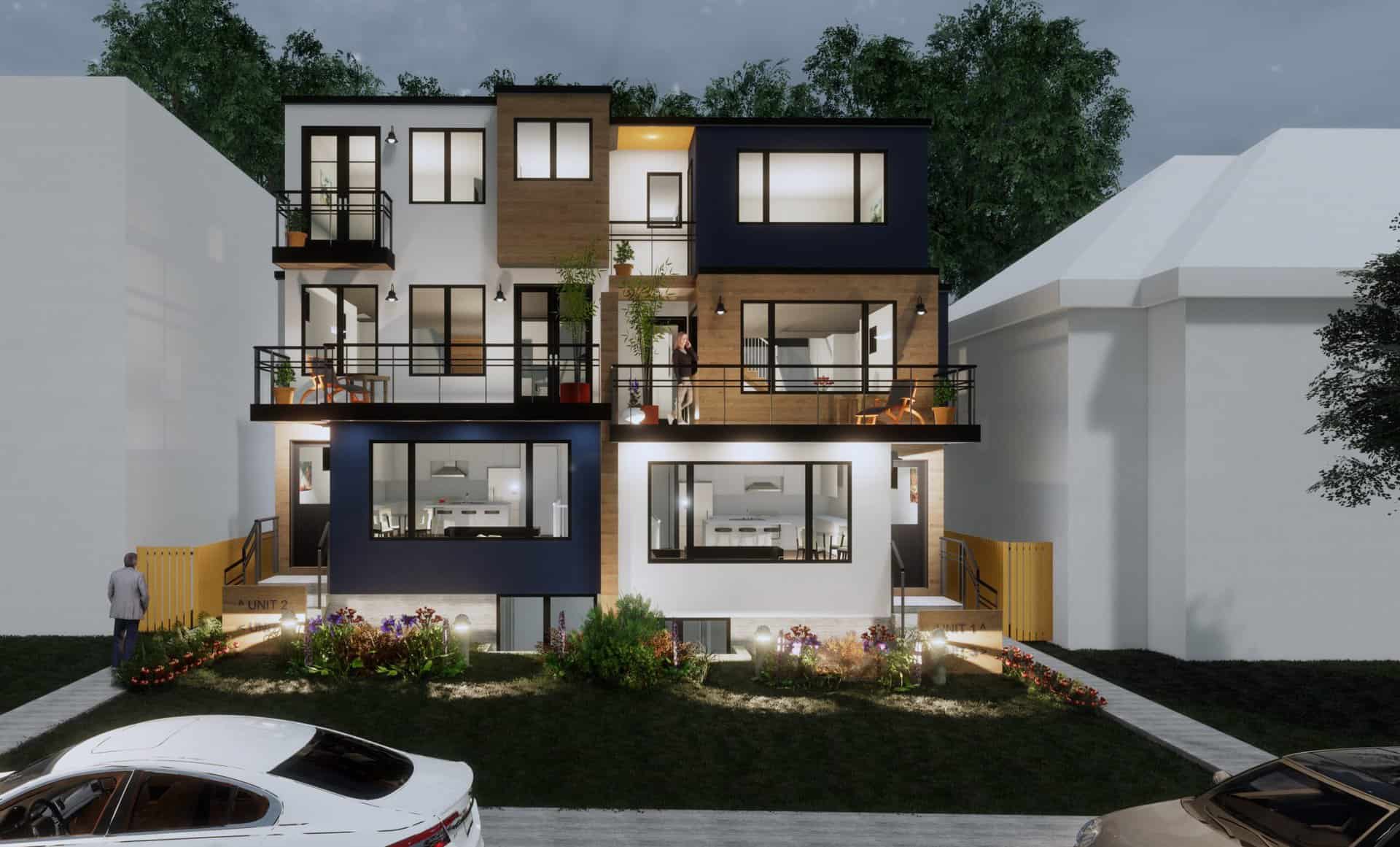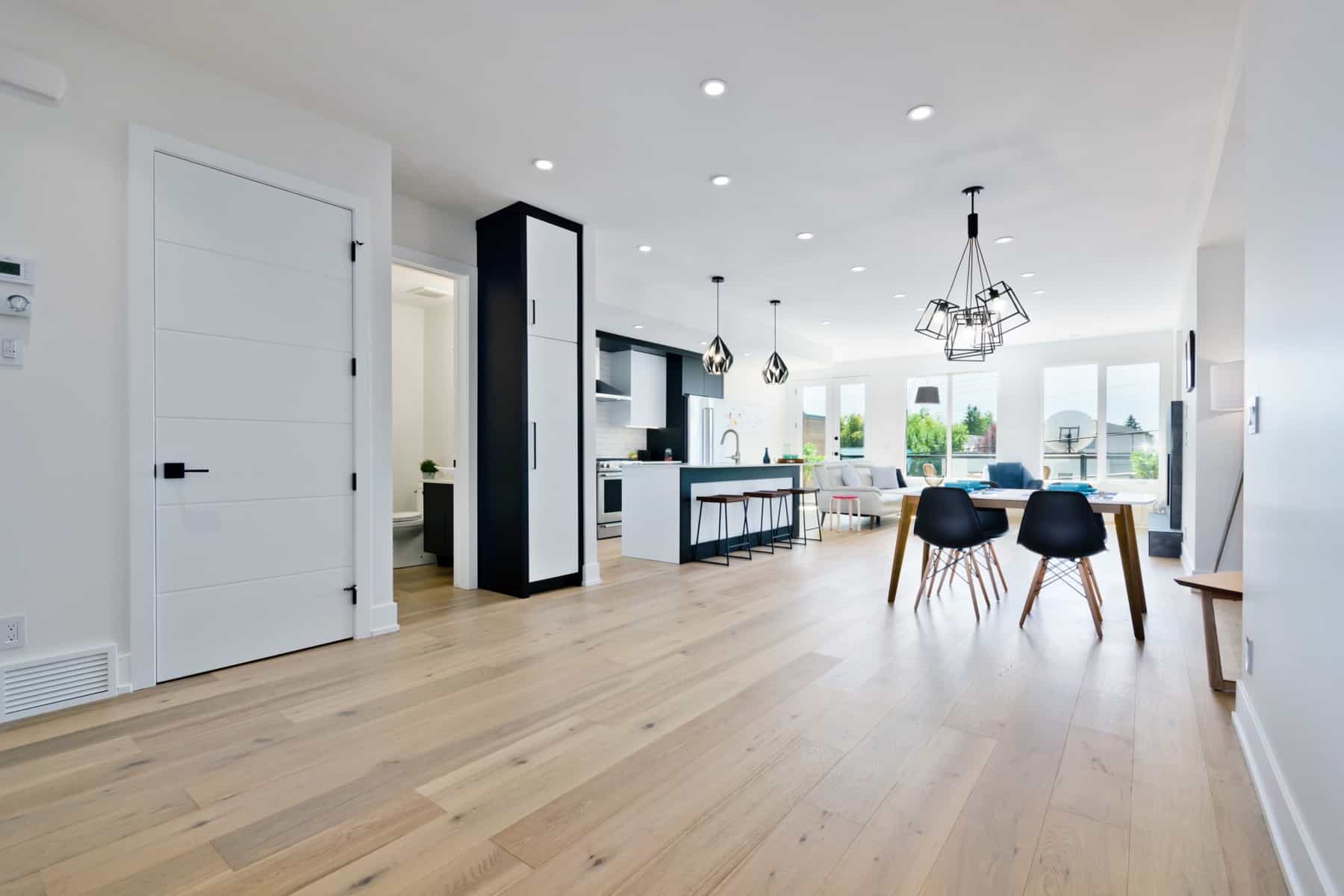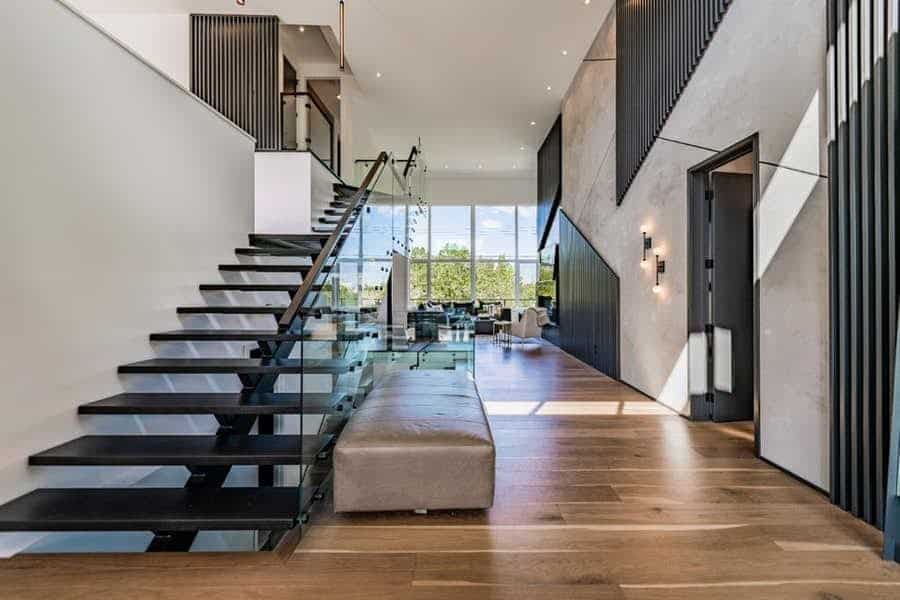 Marda Loop Fourplex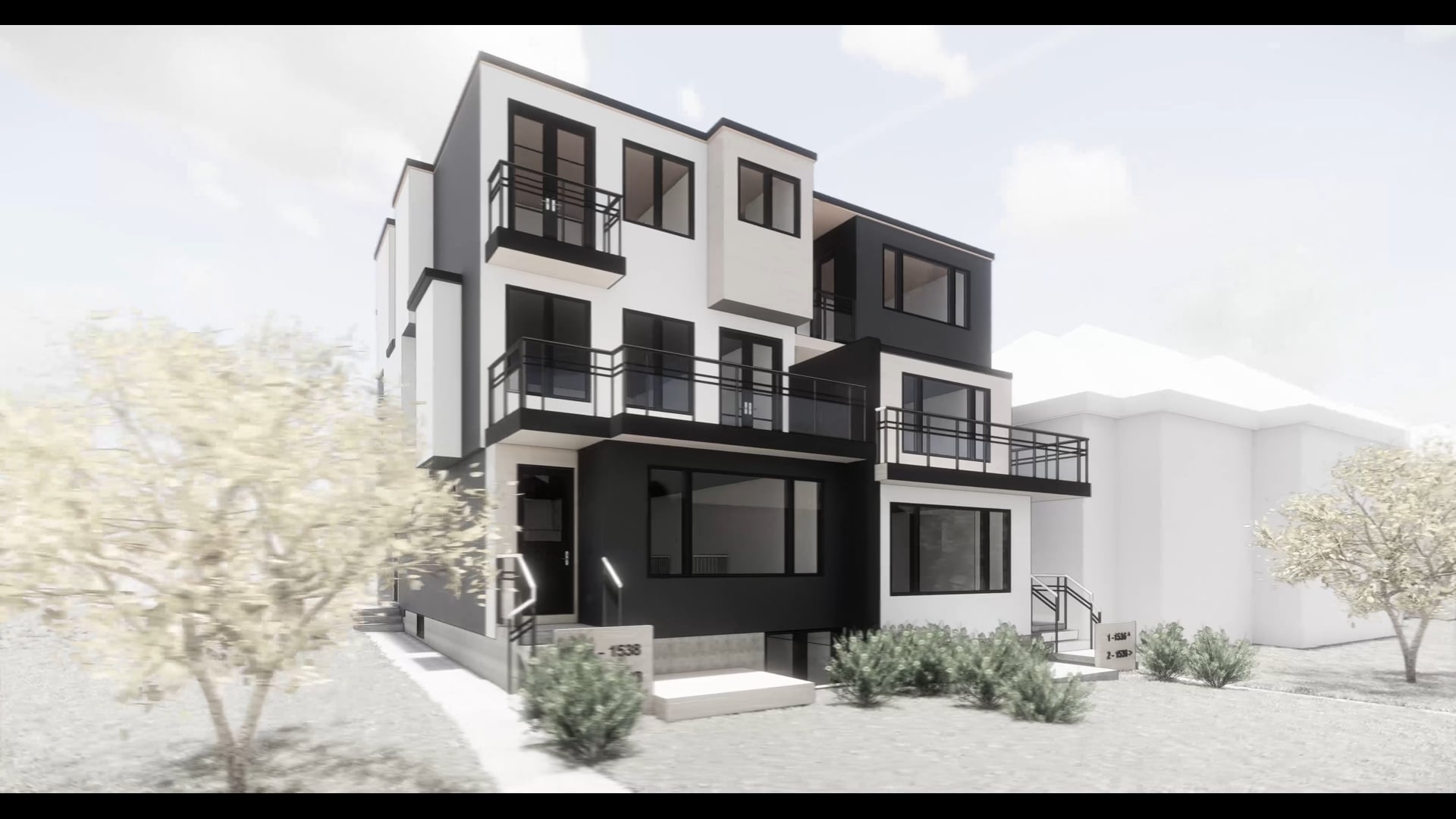 Marda Loop Fourplex
 Four units ranging from 1440 to 2090 sq ft
Project Story
Prior to buying this property, the developer had us review the opportunities and challenges of this lot. We were able to give them the assurance that the property had the zoning and potential to meet their goals
This developer was very involved in the design process and provided the needed dialogue and discussion to create a project that provided a range of unit styles and sizes for a varied clientele.
Challenges & Solutions
The greatest challenge with this project was in designing a 4 unit condo on a 50'x80' lot with attached garages which would be accessible directly to their units.
We also had to design around the tight constraints of the rear power lines. The upper spaces were set back to meet this rule, and we created rear balconies as well.