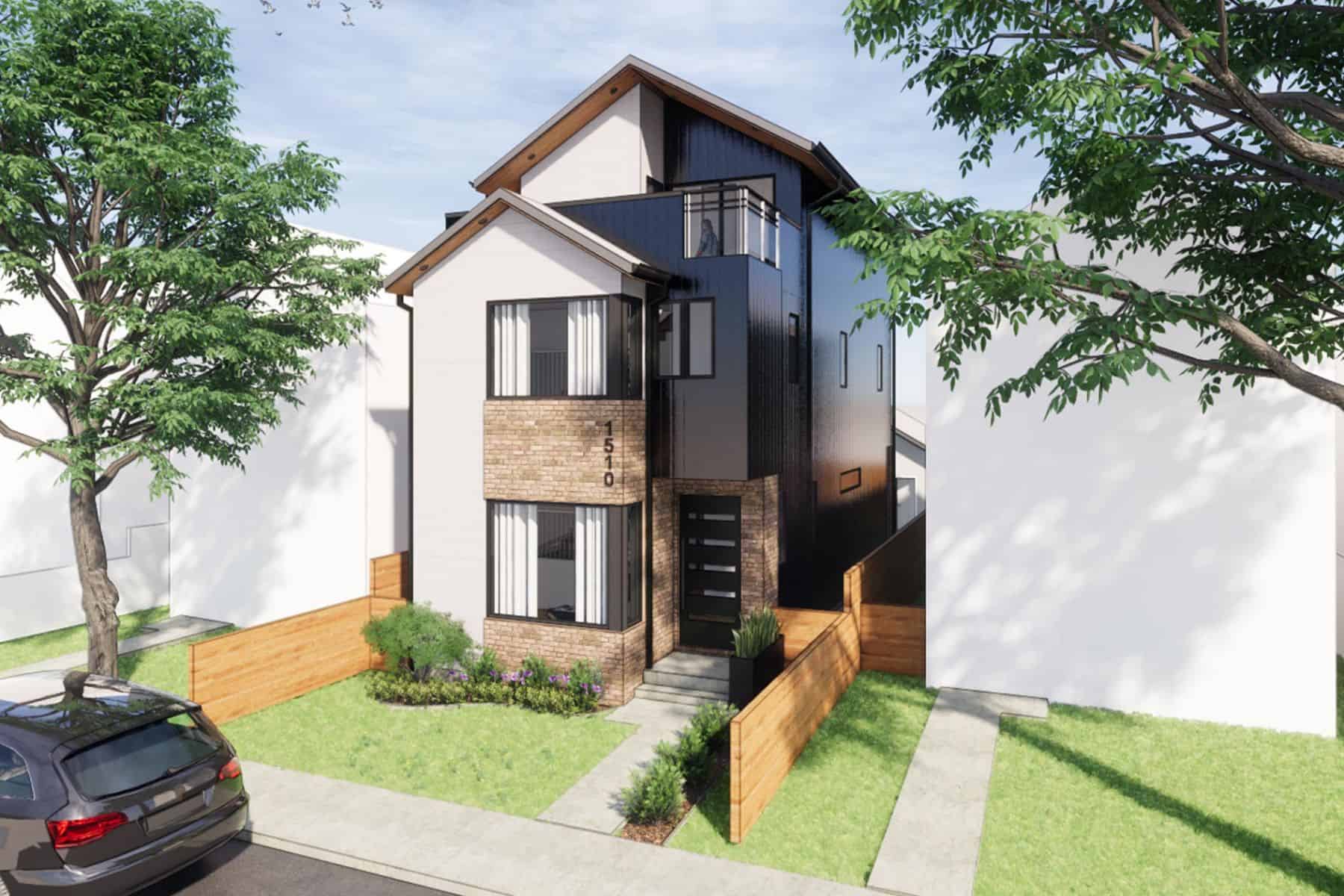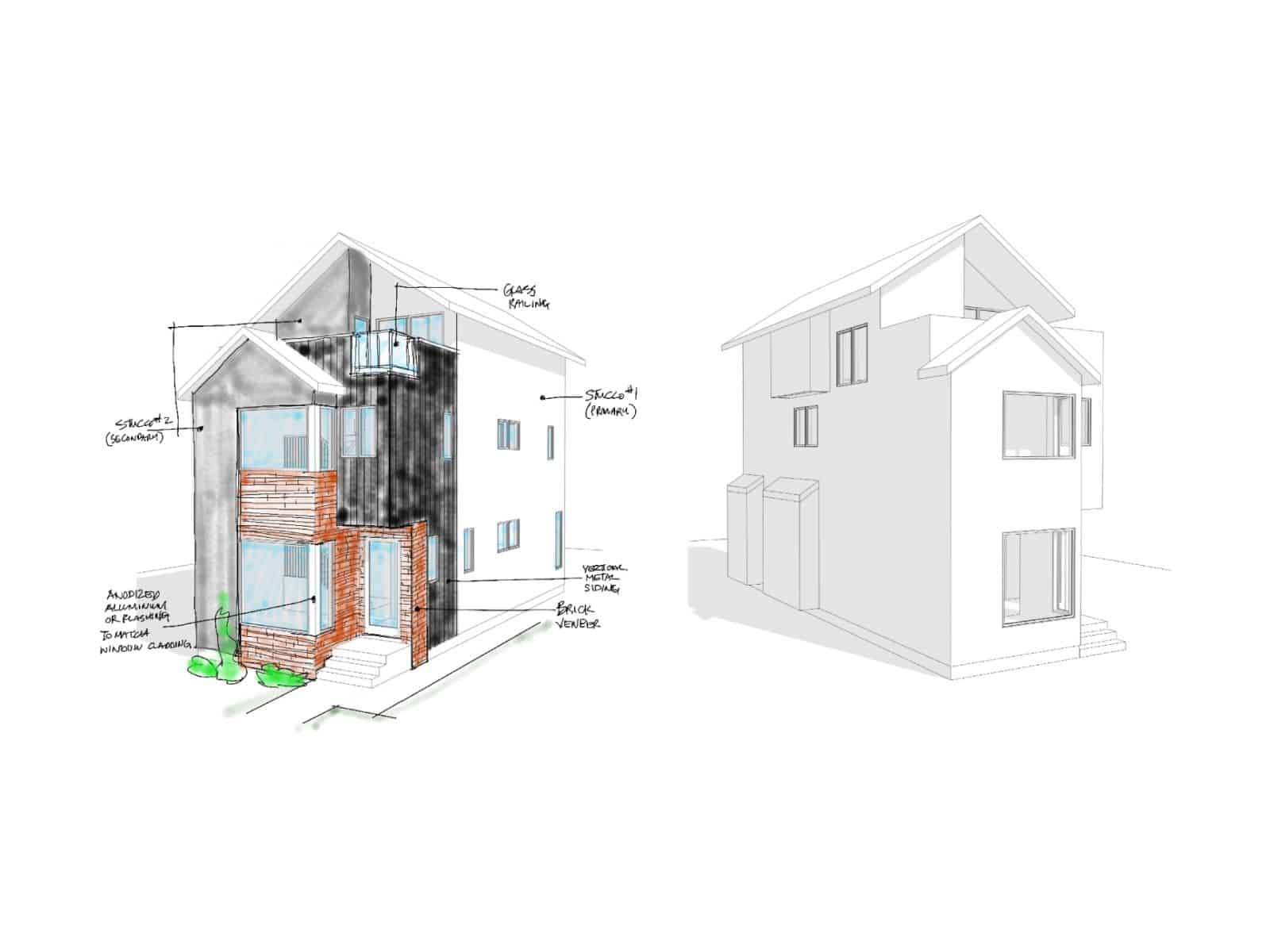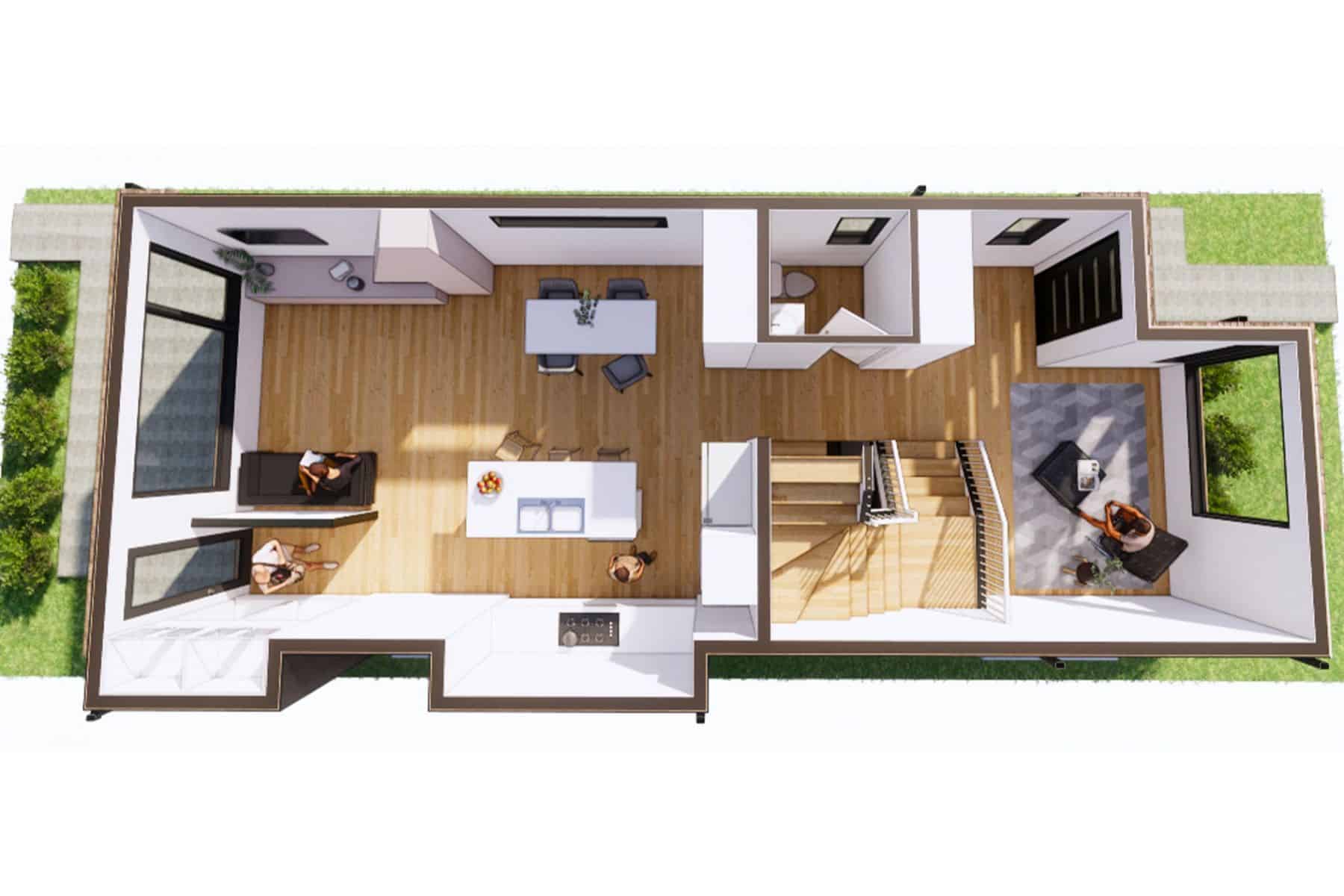 Crescent Heights Flyaround Rendering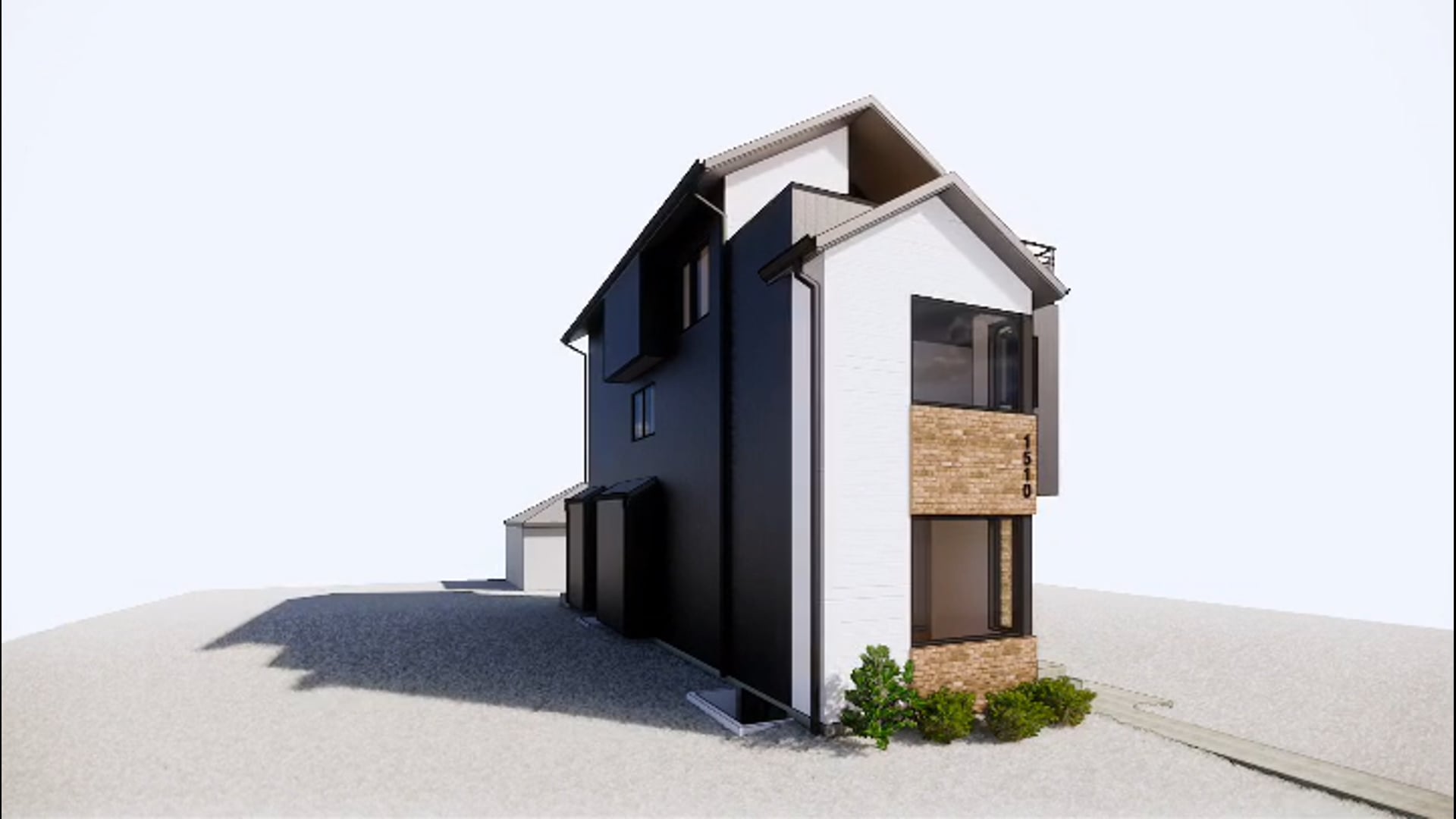 Project Story
Our clients purchased a 25′ lot a few doors down from their home in the vibrant neighbourhood of Crescent Heights, with the goal of building an infill with a modern farmhouse aesthetic.  They had a vision to design a home that made the most of the space they had, maximizing the living areas with practical usable rooms to meet their lifestyle.
These homeowners were well prepared with clear ideas and a focused degree of engagement throughout the design process.
Challenges & Solutions
The greatest challenge with this project was designing a third floor while still meeting the city's maximum building height bylaw.  Our clients were flexible and provided great feedback as we worked our way towards meeting the bylaw requirements.
Client Comments
"[We] have always been very happy with the design of our house. We love the general aesthetic and the thought you put into the exterior blending with our neighborhood. We loved the way the house looked every time we saw the drawings and now feel the same every time we see it in person. No complaints whatsoever with your ability to transform design ideas into a dream home."