"Anyone who isn't embarrassed of who they were last year, probably isn't learning enough" (Alain de Botton)
Well… that was a year, hey?
For all of us, it was a year of adapting…rolling with the punches…doing our best. Like most people, we moved our operations home and turned our spare room into an office / tech hub so we could stay connected to each other as a team as well as to our associates and clients. We realized that perhaps working in our pyjamas wasn't all that motivating. We began to utilize tech in new ways, which sometimes made our brains hurt. We sorted through the resources available to small business and gained a new appreciation for our accountants!
And here we are, embarking on a new year…well aware that we are at the mercy of whatever the universe throws at us.
Our team continues to work remotely from our own homes, and we've learned that we all really like working from home! In the months ahead we hope to find an office / boardroom and we look forward to some in-person collaboration!
We are excited about what lies ahead! We have some great projects on the go, we're establishing some new relationships and rekindling some old ones, and we're looking forward to a year that has more good news than bad.
We realize how fortunate we have been to have remained healthy, and to have kept our heads above water as a company when so many have suffered terrible losses.
May 2021 find us all a little more connected…and may we not take those connections for granted!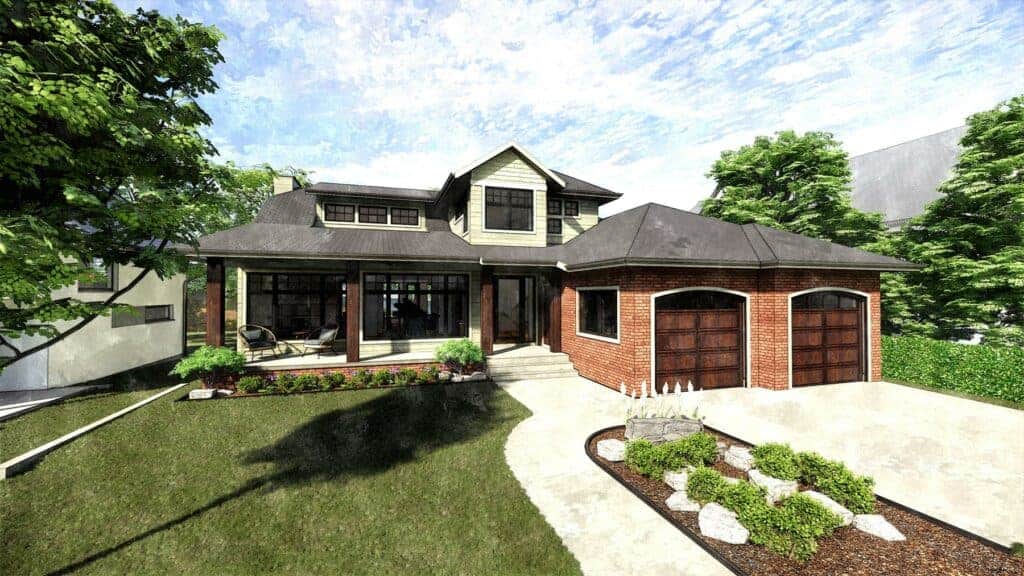 We were so happy to reconnect with a former renovation client who reached out to us to design their new home in Elbow Park. The process began after we were all in lockdown mode, and became one of our first 'fully virtual' design projects of 2020. Our meetings took place online & on the phone, and by summer we could have a few safely distanced in-person meetings and finish up the design stage of their project.
It's fantastic to now see this home well under construction and to see these homeowners managing their build so well! We are excited with them to see their new home take shape.
Cheers to our little team…we really think the world of them! Jessica and RJ continue to blow us away with their dedication, their creative insights, their engagement and their professionalism. We truly could not do this without them.
5 THINGS WE THINK ARE PRETTY GREAT
We love

this vision

of more car-free zones in our cities
Here we are smack dab in the middle of our dark winter, a great time to revisit

this great article

about embracing this cold dark season
After the year we've just come through,

this episode

of Hidden Brain was a great lesson in how we can all learn to face our challenges and managing disappointment and misfortune.
If you are feeling in the mood for some creative inspiration, not matter your profession, it might be a good time to revisit the fantastic 2017 series Abstract – you can

watch all 8 episodes here

.
It was a great treat to take in the

Calgary International Film Festival

from the comfort of our own home this year…kind of hope they always offer this option, because movies go great with pyjamas!